May The Best Money Win? How Anti Bitcoin Countries React To Its Expansion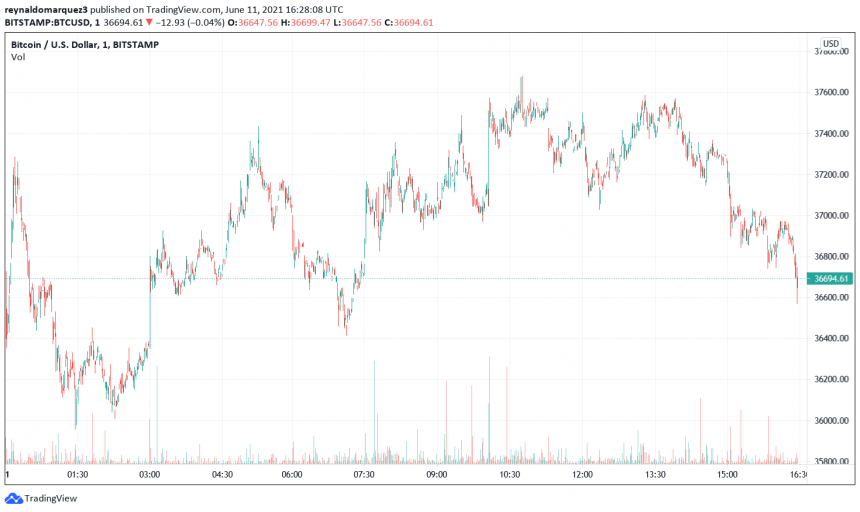 An opposite reaction to the "Bitcoin Law" passed by El Salvador and to its growing adoption was to be expected. Mainstream media has been replicating news on BTC alleged negative environmental impact, its use for illicit activities, and others.
However, the Director of the Dutch Bureau for Economic Analysis, Pieter Hasekamp, might be the runner-up for the prize to the most anti-Bitcoin article of the week. His publication titled "The Netherlands Must Ban Bitcoin" it's a critic of BTC and a defense of fiat currencies.
Thus, he calls the cryptocurrency a bad form of money due to its "unclear origin, uncertain valuation, shady trading practices". He even goes on to say that cryptocurrencies are not used in regular payment transactions.
His argument is based on Gresham's Law, elucidated in the XVI century, and used to measure the properties of good and bad money. This economic law has a fundamental principle: bad money drives out good.
Hasekamp believes that the argument in defense of Bitcoin is wrong. He claims the cryptocurrency has none of the three functions of money: unit of account, means of payment, and store of value. At the same time, he argued that fiat currencies "score well" in these properties and are a good store of value. He said:
In recent decades, there has been hardly any currency devaluation. Although inflation is now cautiously rising, there are few people who believe that we are returning to the figures from the 60s and 70s.
The government official argues that new form of electronic payments based on fiat currencies have improved their ease of use. His conclusion is that the current financial system works "quite well in practice". In the future, he predicts central bank digital currencies (CBDCs) will improve it further. He adds:
Cryptocurrencies are therefore unsuitable as a unit of account and means of payment outside the criminal circuit (…). Gresham's law is replaced by Newton's law: what goes up, must come down. The ultimate collapse of the crypto bubble is inevitable.
The Other Side Of The Coin, Bitcoin Has A Tool For Progress
The Dutch government official called for countries that opposed Bitcoin to take action. He claims that waiting longer could made the "imminent" crypto crash worst. Later, he compares cryptocurrencies with drug trafficking and explains that a full crypto ban will be more effective.
David Rosa, a Ledger developer, published a rebuttal via his Twitter account. He claims that Bitcoin must go through the properties of money in stages, first from a store of value to a unit of account. In addition, he emphasizes that BTC is an emerging asset. Therefore, many tried to use it to "get rich fast".
Eventually, these investors have the opportunity to learn about Bitcoin's unique properties: immutability, censorship resistance, scarcity, permissionless. Many of these characteristics made BTC an invaluable asset for people in developing countries, such as El Salvador, they have access to a global financial system and savings account far from the reach of central banks. Rosa said:
It's intellectually dishonest to blame #Bitcoin and crypto assets for the financial instability caused by a crash. The fiat system is marked by central banks keeping interest rates artificially low, causing a misallocation of capital which in turn leads to huge corrections.
Ultimately, people turn to BTC because they stop trusting their national governments. This is the biggest crisis, at the moment, according to Rosa. In the world, it seems more frequent for central banks to serve their out interests than those of the people they claim to protect.
BREAKING: Director of the Dutch Bureau for Economic Analysis is calling for a COMPLETE BAN on mining, holding and trading #Bitcoin and other crypto assets.

Article in Dutch behind paywall:https://t.co/ECibJGBO4w

I've highlighted the main points in the thread 👇
1/ pic.twitter.com/T1Y84EJOEX

— 🟩 David El Silvador Rosa (@dldasilvarosa) June 11, 2021
At the time of writing, BTC trades at $37,041 with sideways movement in lower timeframes. The first cryptocurrency by market cap needs a push from the bulls if it wants to break resistance at $38,000 and $40,000.