Microsoft deploys solution on Bitcoin, calls it the most secure network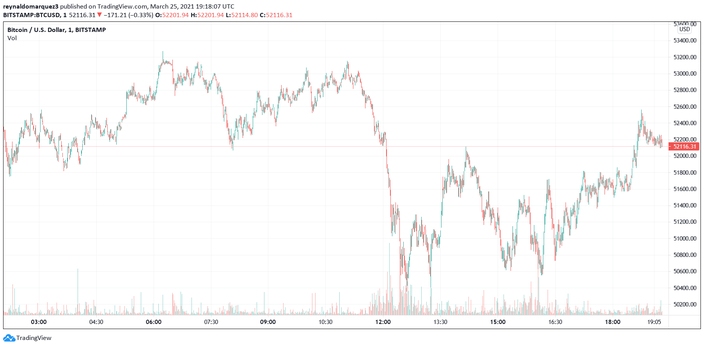 Senior Product Manager for Decentralized Identity at Microsoft, Daniel Buchner, has confirmed the release of ION. Deployed on the Bitcoin mainnet, this solution is a permissionless public network for Decentralized Identifiers (DIDs).
Implemented on Bitcoin's blockchain, it operates as a second-layer solution to support a DIDs/DPKI (Decentralized Public Key Infrastructure) at scale, according to its Github repository.
This project began four years ago, its purpose is to give individuals, organizations and others control over digital exchanges with DIDs. The ION uses a Sidetree protocol to anchor DID/DPKI transactions interacting on the network.
Each transaction is encoded with a hash that allows ION nodes to categorize, store, process, and fetch the transactions associated with a specific DID. Buchner stated in the official release:
We are excited to share that v1 of ION is complete and has been launched on Bitcoin mainnet. We have deployed an ION node to our production infrastructure and are working together with other companies and organizations to do so as well. ION does not rely on centralized entities, trusted validators, or special protocol tokens – ION answers to no one but you, the community. Because ION is an open, permissionless system, anyone can run an ION node, in fact the more nodes in operation, the stronger the network becomes.
Why did Microsoft decide to use Bitcoin's blockchain?
The ION network is connected to Bitcoin with the InterPlanetary File System (IPFS) and does not require an additional consensus mechanism. Its nodes can process "tens of thousands of transactions per second." Interested users can start generating their DIDs without having to use BTC or run an ION node on their own.
In the project's FAQ section, the ION team rates Bitcoin as the most secure blockchain on two metrics: production of a single, independent, immutable record with no way to reverse it; inexpensive cost of attacking the system. Microsoft's ION team stated:
Bitcoin is so far beyond all other options, it isn't even close – Bitcoin is the most secure option by an absurdly large margin.
In terms of cost, Buchner said the solution's protocol "It's skewed toward bandwidth and storage." Thus, it can support 40 billion DIDs in 2 TB of memory space with a lightweight configuration for the nodes. Buchner said the following via his Twitter handle:
This is the culmination of 10 years of work, beginning in 2011 when a few of us at Mozilla set aside some of our time to explore the core concepts of Decentralized Identity. Microsoft ultimately provided the opportunity to realize this dream, and for that I am eternally grateful.
MicroStrategy's CEO Michael Saylor welcomed the announcement and predicted that similar second-layer solutions will be released more frequently on Bitcoin. Their use cases will be broad and applied in people's daily lives.
Layer 2 innovation atop #Bitcoin is going to accelerate, providing us with a set of open, decentralized services for identity, trust, security, license, commerce, et al. that we can build into our devices, integrate with our software, & deliver at the speed of light. https://t.co/M4nYwVKB49

— Michael Saylor (@michael_saylor) March 25, 2021
Bitcoin trades at $52,347 showing a slight recovery in the 1-hour chart with 1.5% gains. On the 24-hour chart, losses are at 5.6% following an 11.1% correction on the 7-day chart.