Dropping GBTC Premium: Anonymous Group Claims Blockfi Facing Solvency Issues Due to Exposure to the BTC Trust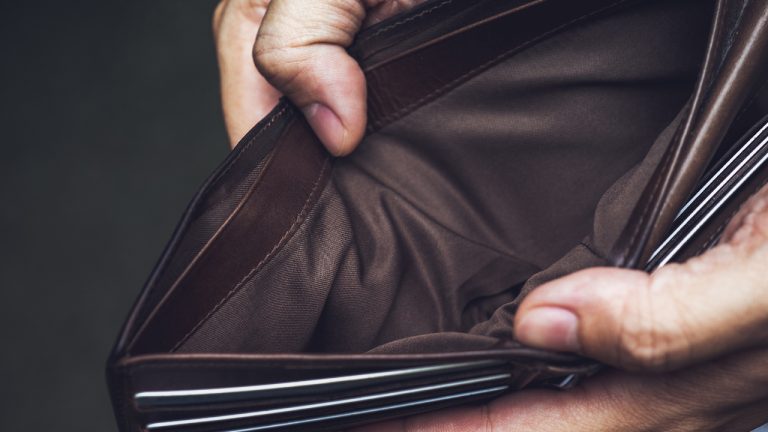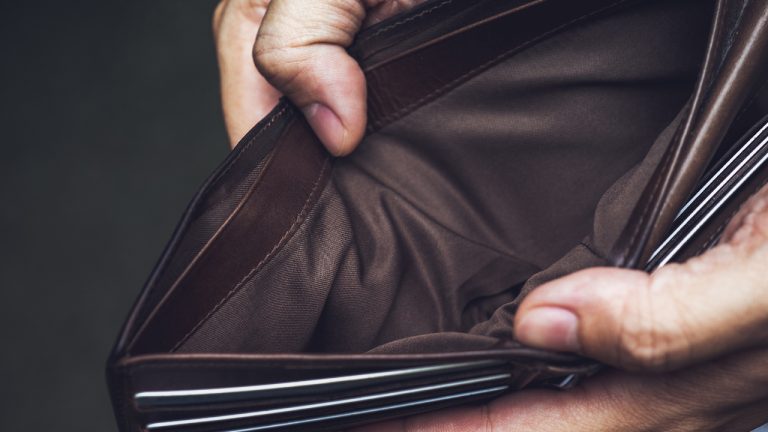 An anonymous group has claimed that Blockfi, which has an estimated $1.8 billion in customer assets invested in Grayscale Investment's GBTC, is facing potential insolvency issues associated with the negative premium on the GBTC shares. Using the negative premium of minus 7.89% on the GBTC shares to illustrate the extent of the problem, the anonymous group posits that Blockfi faces a loss of $232 million.
Anonymous Group Alleges Blockfi Insolvency Threat
According to a statement posted on the anonymous group's website, Blockfi, which is promising its investors an annualized interest rate of 6%, can make only make a profit for its investors if the premium on GBTC shares is above 8%. This happens because Blockfi still has to pay a management fee of 2% on top of the 6% that it promises to pay its investors.
Yet, as recently reported by Bitcoin.com, the premium (or discount) on the GBTC briefly dropped to a record low of nearly minus 12% on March 4. At the time of writing, however, this figure discount had narrowed to minus 4.73%.
Meanwhile, throughout its largely anti-Blockfi dossier, the anonymous group accuses the crypto lending firm of pursuing business strategies that are detrimental to the interests of its investors. For instance, the group, which calls itself the Ditchblockfi team, claims to have been informed by "Blockfi investors and institutional borrowers that the crypto lender has over $2 Billion dollars worth of unsecured loans to proprietary trading firms."
The In-Built Clause
In describing the alleged unsecured loans, the anonymous group claims that these "are off-platform, opaque private contracts that are not disclosed on Blockfi's website or terms of service."
The group then adds:
Even if these are very successful trading firms, defaults will happen and Blockfi is the central counterparty for every retail depositor as well as every corporate borrower. Since we understand that many of their loans are concentrated, $100M+ sized loans, a single default can easily wipe out Blockfi's equity base and put them into insolvency.
Meanwhile, to shield itself from the potential losses that may be incurred as a result of its risky business practices, Blockfi states in its terms and conditions that in times of "extreme market conditions" withdrawals may be halted permanently. However, using this clause to expose Blockfi, the Ditchblockfi team suggest that this may have been "built-in for market conditions that would cause their unsecured borrowers to default on their loans, causing Blockfi to be unable to pay out on deposits."

Still, since Blockfi is not recognized as a bank, it is, therefore "not regulated to hold deposits as a bank," the accusations say. This, therefore, means that "if there are solvency issues, it (Blockfi) will not be bailed out by the U.S. Federal Reserve."
if (!window.GrowJs) { (function () { var s = document.createElement('script'); s.async = true; s.type = 'text/javascript'; s.src = 'https://bitcoinads.growadvertising.com/adserve/app'; var n = document.getElementsByTagName("script")[0]; n.parentNode.insertBefore(s, n); }()); } var GrowJs = GrowJs || {}; GrowJs.ads = GrowJs.ads || []; GrowJs.ads.push({ node: document.currentScript.parentElement, handler: function (node) { var banner = GrowJs.createBanner(node, 31, [300, 250], null, []); GrowJs.showBanner(banner.index); } });
Public Discussions
In the meantime, the anonymous group tries to buttress its claims against Blockfi by sharing screenshots of recent "public discussions" where Twitter users appear to discuss the lender's unfavorable financial position.
The anonymous group then ends its dossier by asking other whistleblowers who may have any information to share to reach out. Meanwhile, Blockfi recently complained of a barrage of attacks this week when it saw 1,000 phony registration emails spamming the platform's sign-up page. Additionally, on Friday, the financial services platform Blockfi announced it raised $350 million in a Series D financing round.
What are your thoughts on the anonymous group's allegations against Blockfi? Tell us what you think in the comments section below.