DAO Review: Should you join the DAO that's trying to buy an NBA Team?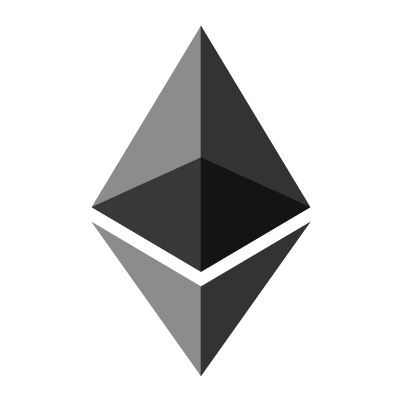 Hello Everyone,
Finding information and non-biased reviews of DAOs has been pretty hard for me. So to help out others, I've written a review for Krause House, a DAO that I've previously joined. LMK your thoughts! Nothing in this post is financial advice #DYOR.
TL;DR:
The Krause House is a community of hoop and crypto fanatics forming a DAO to buy an NBA. This DAO has a great community and makes it super easy for anyone to get involved. Krause House is a bit of a moonshot. The chances of them buying a stake in an NBA team are pretty low, but the KRAUSE token will go to the moon if successful. You can find more DAO reviews like this at: https://yelp-for-daos.webflow.io/
What is Krause House:
The Krause House is a community of hoop and crypto fanatics forming a DAO to buy an NBA.
Mission:
I'd give their mission a 4/5. A DAO buying an NBA team will not be nearly as impactful as ending climate change. However, Krause House's mission is still incredibly inspiring. Imagine a bunch of people in a Discord server owning a sports team in one of the biggest sports leagues in the world. This could change how DAOs are viewed and create a chance for more DAOs to buy significant assets that were once only accessible to the ultra-wealthy.
Community:
I'd give their community a 4.5/5. The Krause community lives in the Krause House discord server. It's very easy to become an active member of the community. You can indicate your skillset in the help wanted channel; then, several channels will appear with ongoing projects for the DAO. Also, you can join the Krause House Google calendar and attend several of the weekly meetings. The only downside to this community is that members do not respond to questions as fast as other servers. For example, I posed a question when I first joined, and it took 2-3 hours for me to get a response. While this is not a big deal, I've been on several servers where people instantly responded to my questions.
How To Join:
When it comes to accessibility Krause House, gets a 5/5. You can join the community simply by becoming a discord member. From there, you can help with projects, talk with other community members, etc. However, if you want to participate in future governance decisions within Krause House, you'll need to buy their NFTs. The NFTs range from 0.1 to 10 ETH.
Upside:
This is not financial advice #DYOR. If you are looking to make money out of Krause House, you are making an extremely risky bet. Krause House is a certified moonshot. The chances of the NBA allowing them to own a team are extremely unlikely. However, in the unlikely case that Krause House is successful, the upside will be huge. Krause House issued all of its NFT holders KRAUSE tokens. If Krause House buys an NBA team, these tokens will act as publicly available governance tokens for that team. You can expect the price of these tokens to surge because these tokens will be the only publicly available way for a person to help govern an NBA team.
Should you join:
Yes, if you have a high-risk tolerance and a few hundred dollars to burn. I joined Krause House. I found the mission of Krause House incredibly inspiring, and I joined to encourage future DAOs to shoot for the stars. From a financial POV, buying their $600 NFT (cost of the NFT + Gas fees) is an asymmetric bet. I see a few scenarios for Krause House:
The Most Likely Scenario (Bear Case): After a prolonged period of building hype, coordinated marketing efforts, and creating a solid treasury, the NBA officially announces that Krause House is not permitted to buy an NBA team or minority stake of a team. The Krause token will dramatically drop, and the discord server will slowly fade into obscurity.
Another Form Of Winning: Krause House cannot buy a majority/minority stake of any NBA team. However, Krause House pivots its mission and buys a basketball team in a non-American sports league. This would be an incredible win and help legitimize DAOs. Also, the Krause Coin will be tied to that sports team. You can expect to see a pop in that token as people rush to own a portion of a sports team.
Victory (Bull Case): Krause House buys a majority/minority stake in an NBA team. The Krause token will then represent that team, and holders of the Krause token can help drive governance decisions. The Krause token would shoot up in value in this scenario because it'll be the only publicly available way to own a portion of an NBA team.
Krause House Website: https://krausehouse.club/
You can find more DAO reviews like this at: https://yelp-for-daos.webflow.io/
submitted by /u/tyreest96
[link] [comments]