XCarnival Secures $2 Million Seed Investment
Synthetic assets open up several opportunities for investors by not confining them to a specific location. If the concept excites you, there's good news from XCarnival. Recently, XCarnival announced it has secured a two-million US dollar seed investment in its quest to reinvent synthetic assets in crypto.
This investment was led by top crypto funds including Fundamental Labs, Zonff Partners, SNZ, EVG, NGC, etc. At the same time, institutions like AU21, Incuba Alpha, DFG, WaterDrip, LD Capital, Gate, ChainCapital and Bitrise Capital.
"We are very excited for the funding progress, which reflects the confidence from the investors in our project and our team," said Leon Liu, founder of XCarnival, a crypto influencer, investor and one of the most influential community leaders in the Binance Smart Chain Chinese community.
Being a next generation synthetic asset platform, XCarnival has been committed to building non-standard asset leasing, pawning, and lending businesses. At the same time, XCarnival also provides several synthetic asset templates to those users who want to create financial products quickly. The first version of XCarnival is based on the deployment of R&D on the Binance Smart Chain, while it promotes R&D on ETH Layer 2 and Solana.
Why XCarinval Will Reinvent Synthetic Assets?
Essentially, a synthetic asset is a tokenized derivative that imitates the value of another asset, with very few changes in the properties of both assets. Recently, synthetic assets have grown in popularity since they help people who do not want to hold an actual asset.
Synthetic assets tokenize the relationship with an underlying asset rather than using contracts to build the chain between assets. As a result, synthetic assets are able to provide exposure to any asset in the world by operating within the cryptosystem itself. People now prefer synthetic assets over every other asset for a variety of reasons.
With XCarnival, you can overcome the barriers set forth by synthetic assets. Not only can you use them to inject liquidity into the market, but XCarnival has also enabled synthetic asset solutions that lower the barrier to issuance for financial derivative products. What would otherwise have taken millions of dollars and months to develop and apply for distribution on Wall Street, can now be easily produced and exposed to public in less than ten minutes and hundreds of dollars by anyone, all thanks to XCarnival's synthetic asset solutions.
This type of platform, which allows people to use their creativity, will significantly boost innovation and efficiency, allowing synthetic assets to become more mainstream. Youtube is a prominent previous example of such a platform. When Youtube was launched, it changed the whole concept of filmmaking and distribution, as we all know. They not only lowered the cost of filming and production from millions of dollars and months in Hollywood to minutes and almost nothing, but they also changed the filmmaking landscape for the better. Youtube has also aided in the creation of a number of multi-billion dollar industry giants such as Tik Tok, as short films and videos have become an integral part of people's everyday entertainment.
The Youtube of finance is the breakthrough that XCarnival is looking to introduce, and synthetic assets are the way to get there.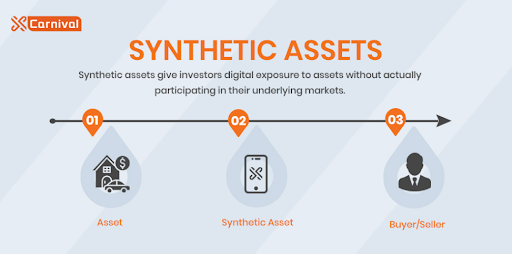 Synthetic Assets in Decentralized Finance
Synthetic assets play an important role, especially in the area of Decentralized Finance or DeFi. The use of synthetic USD has been of particular popularity. Today's investors are more concerned with obtaining the best possible return on their assets than with anything else. Synthetic assets are here to save the day by enabling smoother and cheaper transactions in such a situation rather than filling out loads of paperwork and hefty contracts required of normal assets.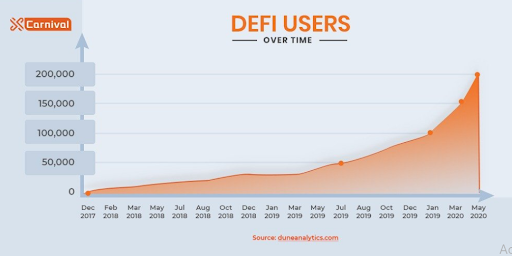 With the growth of decentralized finance as well as this latest round of investment in XCarnival, the year ahead is full of opportunities and looks quite promising. If you want to learn more about XCarnival and how they operate with synthetic assets, check them out below:
Website: https://xcarnival.fi

Twitter: https://twitter.com/XCarnival_Lab
Medium: https://xcarnival-lab.medium.com
Telegram Community: https://t.me/XCarnivalCommunity
---
This is a sponsored post. Learn how to reach our audience here. Read disclaimer below.