Crypto for the homeless – 5/3/21 pizza trip – also some info for newcomers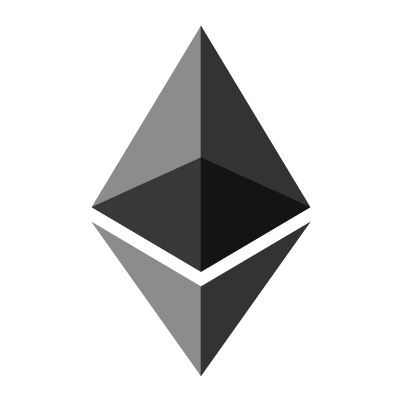 This post is mainly for new people who don't know about my project but basically I am the guy running crypto for the homeless
http://cryptoforthehomeless.org (main site)
http://cryptohomeless.home.blog (blog site)
To give a gist of what we are about: we deliver food to the homeless using funds from crypto crowdsourcing.
Pictures from earlier today:
https://i.imgur.com/G8tSzQ5.jpg – homeless person #1
https://i.imgur.com/IJZKFO0.jpg – homeless person #2
https://i.imgur.com/3wHdlrx.jpg – homeless person #3
https://i.imgur.com/2yuG0m9.jpg – homeless person #4
https://i.imgur.com/nURvMTs.jpg (pizza w/ the flyers)
https://i.imgur.com/l0nwLdT.jpg (receipt)
I already know that there are a decent amount of people that do not like the fact that these people are getting photographed because they believe it is for humiliation. That isn't the point of the photos at all. One huge obstacle we ran into time and time again is that the skeptics of the internet DEMAND PROOF of everything we do otherwise it basically didn't happen. I believe one quick picture is a good compromise.
I've been trying hard to learn about up and coming projects to the best of my ability and added 11 total cryptos we currently are accepting (many more to come – specifically Defi tokens).
Things like gas/toll/labor is absolutely not compensated – the money is going directly into food (and or clothes/goods for the homeless ). As a result, it is not super easy to get volunteers to help with the project (we have had volunteers from all over the world – just not consistently). For the most part, I personally have done most of the trips out to hand out food. Finding the homeless people to hand the food to in itself is quite a task, especially in a big city where you don't have the convenience of just parking anywhere. I am looking for more volunteers! You just have to go out and buy/hand out food and document it exactly like I did above, and you will be reimbursed.
Thanks to all of the communities that have shown interest in helping out/be supportive. We are 2+ years strong now!
Our current donation addresses:
BTC: 3Cdp95cJ2gWTfoH7ydszwxRztPRWgJhxJT
BCH: qr0g850dfthha5v2fatmfvvmkz2nmwjqpgnfz0kywr
DOGE: DDBHNdxmdZ2QXfDBdY1nC7CTUw4y1kz1uf
LTC: MM26USuiX7WUkD1EaV3peKVdsvM7YrDFFJ
ZEC: t1PGRsvYRCYC3u7WF3GcfgmCaUNnFFwcF6V
ETH: 0xdb50c8e8a69d7baa3abab95107db1d315c84a8ca
MONERO: 447u6QpZgrUN6H4s3vsZ9mRfJ88ZMmEsWKxToNuUYe5DcgKsRjZyK49N7y3A6McE9MaEyX4y5bd7yPfLgWcvAatPKGr51Vm
GARLICOIN: grlc1q9wr4de97405genpp3g4vw62ete4nl05ju47pfg
BANANO
ban_3huffb6oj7uppkxu6su9fii943w61gf4cmyzc9tex6izrf6xqaopwdiiib9b
CARDANO
addr1q858uwjjvhuxtph6nce9s3v4d4gq32sqczlme2evxgguwd0g0ca9ye0cvkr0483jtpze2m2spz4qps9lhj4jcvs3cu6s9cf6ep
NANO
nano_3p64ab97w1ma4p4nsssw15foc1kmhxufe64hcra63xdwew4sh9ofmfhn9unr
SOLANA/KIN
5KeA65ywRUwpJHqhvjNzTyHQ7ugFrvgRKdJfwWv7pdLp
VECHAIN
0xD6e91165AE22189740B18ba0db6f8CE707501203
TRTL coin
TRTLuy56S5G81BNJfwqR8EdxDmgCiAhuxP2jDVDYXAX5bHFzwa5xNeTSMzgcrDmnkdBZgnbFSPwRa1RXHh9d1PSTapighMrAjLP
Kin address if you're sending from mykinwallet: 6RrwWcmotzKa6jTKhXaKaTuduBv62sdvEm9SbHcAW14s
submitted by /u/brollikk
[link] [comments]