Why MicroStrategy decided to paid its Board of Directors in Bitcoin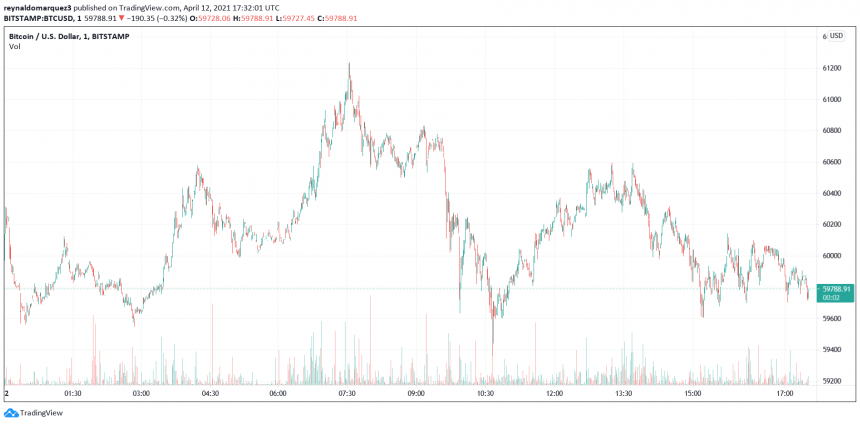 Per a Form 8-K filed with the U.S. Security and Exchange Commission (SEC), software company MicroStrategy (MSTR) will pay its board of directors in Bitcoin. The decision was taken on April 11, 2021, and it's applicable to all non-employee directors.
As the document says the executives will receive all fees for their service to MicroStrategy in Bitcoin and not cash. The company is taking a step further in its "commitment" to strengthen the thesis of Bitcoin as a store of value. As the form 8-K claims:
In approving bitcoin as a form of compensation for Board service, the Board cited its commitment to bitcoin given its ability to serve as a store of value, supported by a robust and public open-source architecture, untethered to sovereign monetary policy.
The modification contemplates only changes to the payment method, but fees to the directors will remain unchanged and nominally denominated in USD.
The company will convert the fee from fiat currency to BTC using an unnamed payment processor. Then, the executives will receive Bitcoin in their personal digital wallet.
MicroStrategy rises with Bitcoin
Back in August 2020, MicroStrategy became the first publicly-traded company that modified its treasury strategy to adopt Bitcoin. Its CEO Michael Saylor has become a well-renown figure in the crypto space.
Saylor believes Bitcoin is the world's first monetary network and BTC the only tool to protect MicroStrategy's value. The company initially bought around $2 billion worth of Bitcoin and since then has increased its reserve to $5 billion.
Matching BitcoinTreasuries.org data, the Saylor-led company holds $5,476,643,990 or 91,579 BTC. Therefore, it has the largest reserve of Bitcoin that belongs to a public company. In the second position is Tesla with 48,000 BTC and Square with 8,027.
Bitcoin Treasuries$MSTR ▲2.5x$TSLA ▲1.7x$SQ ▲2.2x$MARA ▲1.9x
Hut-8 ▲4.9x
VYGR ▲9.4x$RIOT ▲9.8x
Meitu ▲1.1x +₿175.7@Seetee_io ▲1.2x$CCTL ▲166⨉
++Anonim Sirketi [IST:NETHL] ₿2.8🇹🇷

Total ₿1,419,937(6.76%)
Value $84,972,150,295https://t.co/WaH06QS2P4 by @nvk pic.twitter.com/4YrKqqt5dD

— BitcoinTreasuries.org (@BTCtreasuries) April 11, 2021
Additional data provided by Ecoinometrics claims MSTR shares register a 427% rally since the start of its Bitcoin treasury program. This correlates with the cryptocurrency's performance up 410% in the same period.
MicroStrategy Performance
Apr. 09, 2021

Since the start of its #Bitcoin treasury program:$MSTR +427%$BTC +410%$NASDAQ +27.3% pic.twitter.com/7PD34vFe8F

— ecoinometrics (@ecoinometrics) April 12, 2021
Bitcoin trades at $59,913 and has been moving sideways for the past days. In the daily chart, BTC has 0.7% gains and 2.9% in the 7-day chart.