Microstrategy Will Now Pay Board of Directors in Bitcoin as Treasury Grows to Nearly 100K BTC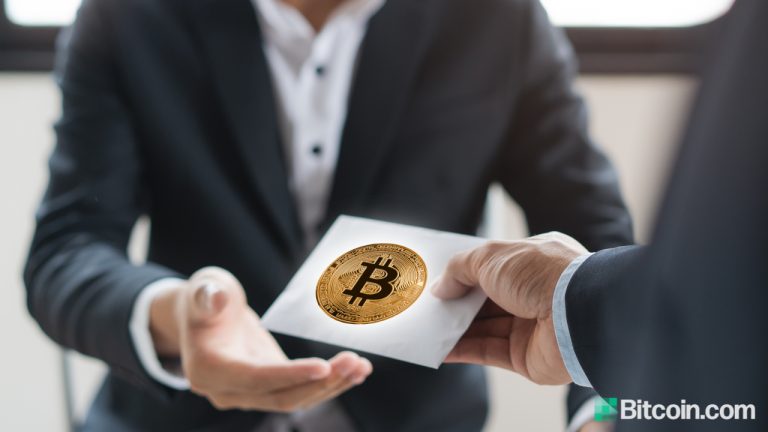 Nasdaq-listed Microstrategy, which has amassed nearly 100K bitcoins in its treasury, has modified its compensation agreements for the board of directors. The company will now pay non-employee directors in bitcoin, citing its commitment to the cryptocurrency "given its ability to serve as a store of value, supported by a robust and public open-source architecture, untethered to sovereign monetary policy."
Board of Directors Will Be Paid in Bitcoin
Microstrategy Inc. (NASDAQ: MSTR) has filed a form with the U.S. Securities and Exchange Commission (SEC) stating that its Board of Directors has "modified the compensation arrangements for non-employee directors." The filing explains, "Going forward, non-employee directors will receive all fees for their service on the company's Board in bitcoin instead of cash," adding:
In approving bitcoin as a form of compensation for Board service, the Board cited its commitment to bitcoin given its ability to serve as a store of value, supported by a robust and public open-source architecture, untethered to sovereign monetary policy.
The SEC filing further clarifies that the board fees payable to directors will remain unchanged and will continue to be nominally denominated in U.S. dollars under the new agreement. It also notes that "At the time of payment, the fees will be converted from USD into bitcoin by the payment processor and then deposited into the digital wallet of the applicable non-employee director."
if (!window.GrowJs) { (function () { var s = document.createElement('script'); s.async = true; s.type = 'text/javascript'; s.src = 'https://bitcoinads.growadvertising.com/adserve/app'; var n = document.getElementsByTagName("script")[0]; n.parentNode.insertBefore(s, n); }()); } var GrowJs = GrowJs || {}; GrowJs.ads = GrowJs.ads || []; GrowJs.ads.push({ node: document.currentScript.parentElement, handler: function (node) { var banner = GrowJs.createBanner(node, 31, [300, 250], null, []); GrowJs.showBanner(banner.index); } });
Microstrategy has been aggressively acquiring bitcoin since it made the cryptocurrency the company's primary reserve currency back in August last year. In its latest announcement on April 5 regarding the acquisition of bitcoin, the company revealed that "it had purchased approximately 253 bitcoins for $15.0 million in cash, at an average price of approximately $59,339 per bitcoin, inclusive of fees and expenses." As of April 5, Microstrategy says:
The company holds approximately 91,579 bitcoins that were acquired at an aggregate purchase price of $2.226 billion and an average purchase price of approximately $24,311 per bitcoin, inclusive of fees and expenses.
Do you think companies' board of directors should be paid in bitcoin? Let us know in the comments section below.