HSBC Changes Crypto Policy, Now Bars Clients From Buying Stock of Companies That Hold Bitcoin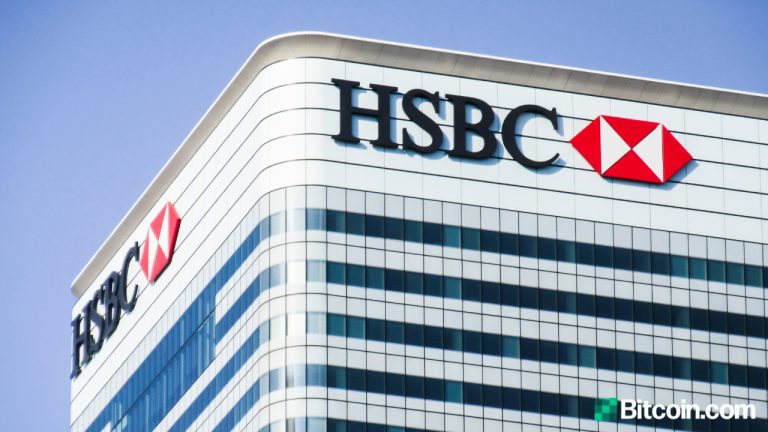 HSBC has reportedly changed its policy regarding cryptocurrency. The bank now prohibits customers from buying the stock of public companies that hold bitcoin, like Microstrategy. All of the companies with bitcoin treasuries could be on the chopping block at HSBC.
HSBC Now Bars Clients From Buying Crypto and Crypto-Related Stocks Like Microstrategy
British bank HSBC has reportedly become more strict with its crypto policy. The bank now prohibits its customers from buying the stock of public companies that are holding bitcoin in its treasury.
An HSBC customer has shared a message he said he received from the bank, informing him of a policy change regarding cryptocurrencies, naming bitcoin and ethereum as examples. The bank's new policy applies to "products related or referencing the performance of virtual currencies." The notice reads:
HIDC [HSBC Invest Direct] will not participate in facilitating (buy and/or exchange) product related to virtual currencies, or products related or referencing to the performance of virtual currency.
The notice singles out one stock in particular. "Our records show that your HSBC Invest Direct account is holding Microstrategy Inc-A — MSTR-US, a virtual currency product."
While Microstrategy does not offer any crypto services, it has been heavily buying BTC since October last year. The company has amassed almost 100K BTC and has made acquiring the cryptocurrency one of its primary goals.
HSBC's notice continues:
While we will permit the holdings of MSTR-US to be held and/or sold/ transfer-out in your HSBC Invest Direct account, new purchases or transfers-in will not be allowed.
if (!window.GrowJs) { (function () { var s = document.createElement('script'); s.async = true; s.type = 'text/javascript'; s.src = 'https://bitcoinads.growadvertising.com/adserve/app'; var n = document.getElementsByTagName("script")[0]; n.parentNode.insertBefore(s, n); }()); } var GrowJs = GrowJs || {}; GrowJs.ads = GrowJs.ads || []; GrowJs.ads.push({ node: document.currentScript.parentElement, handler: function (node) { var banner = GrowJs.createBanner(node, 31, [300, 250], null, []); GrowJs.showBanner(banner.index); } });
The British bank did not specify how much bitcoin a company has to hold in order for its stock to be banned from the bank. Microstrategy has made it a policy to hold 100% of its treasury reserves in BTC.
A rapidly expanding list of companies have said that they are investing in bitcoin but usually in smaller percentages than Microstrategy. This includes Elon Musk's Tesla which invested $1.5 billion in January. Jack Dorsey's Square Inc. also put 5% of its total cash reserves in bitcoin. The website bitcointreasuries.org has curated a growing list of companies with bitcoin in their treasuries.
One Twitter user commented on the situation, speculating that HSBC Canada "is probably arbitrarily deciding what % bitcoin reserves is ok for clients to invest in."
The HSBC customer who received the notice tweeted to Microstrategy CEO Michael Saylor: "You may want to ask your legal team if what HSBC Canada is doing here is legal. It sure does not sound like it is. They won't allow us to buy Microstrategy." Referring to all companies with bitcoin investments, he further opined: "All of these companies may be on the chopping block because they hold BTC. This is the opposite of 'free market.'"
What do you think about HSBC's new crypto policy? Let us know in the comments section below.