Unmarshal Raises $2.6M USD From Industry Heavyweights to Build Multi-Chain Data Indexing Protocol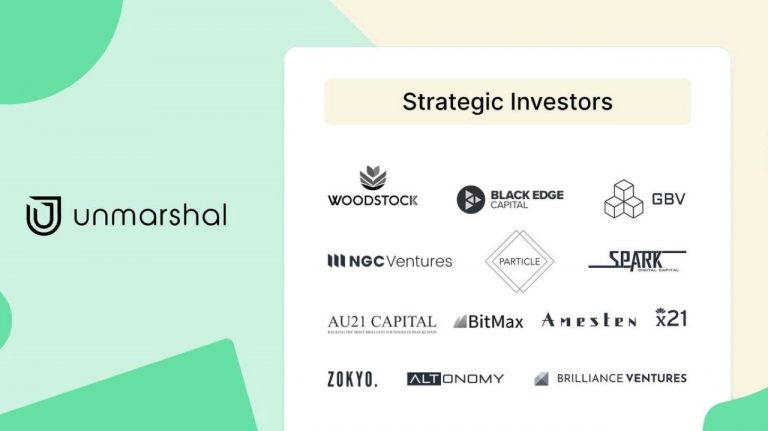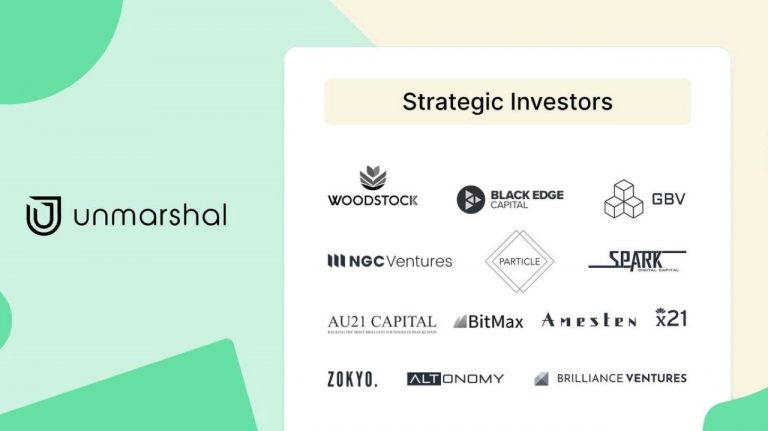 PRESS RELEASE. Unmarshal is proud to announce that the seed and private sale funding rounds have been successfully closed with strong investment support from Industry bigwigs. A total of $2.6m was raised in the seed and private rounds. With the fresh capital introduced, Unmarshal will focus on building an advanced network of Data Indexers that can cater to the entire DeFi Ecosystem.
Unmarshal is a Multi-chain DeFi Data Network that facilitates seamless access to data on blockchains for any kind of decentralized applications. So far, they have added support for Ethereum, Binance Smart Chain, Elrond, PolkaDot, and Substrate-based projects such as StaFi and with Polygon, they are diving into the Layer-2 networks and empowering dApp developers to have easy access to on-chain data.
The investors have a strong trust in the team and they believe that Unmarshal will be a game changer in the space that can build a strong and vibrant Web3. Some of the well known top investors and like minds have made contributions to the success.
The Venture Capitalists who have invested: Woodstock, Blackedge, GBV, NGC Ventures, SPARK Digital, Particle XYZ, AU21, Amesten, X21, Zokyo, Altonomy, Brilliance Ventures, ExNetwork, AscendEx (Previously BitMax.io).
DeFi Entrepreneurs and accredited individual investors including Ravindra Kumar & Philip Arthur Moore(Frontier), Sandeep nailwal (Polygon previously Matic Network), Aniketh Jindal (Biconomy), Danish Chaudhari (Bitcoin.com exchange), Chandresh Aharwar (Unilend Finance), Ran Neuner have vouched for the idea of building a massive Web3 revolution.
As the blockchain space is evolving with addition of new chains accompanied with advanced use cases to solve inherent problems of existing chains, the DeFi ecosystem is at a constant lookout for an infrastructure layer that can help fetch them reliable and contextual data from multi-chains. Unmarshal is here to fill the gaps. It acts as a liaison sitting in between blockchains and application developers to index on-chain data in artibarty formats that can be integrated easily and effortlessly.
"As the DeFi and NFT space is progressing at an unprecedented rate, data is exploding and becoming increasingly complex. At Unmarshal, we aim at simplifying the intricacies to deliver customised, rich and decoded information in many formats like APIs, Notifications, Insights and Analytics"
 — Manohar Kolagondanahalli, CEO of Unmarshal
"Team Unmarshal would like to express their gratitude to the community and investors for their incredible support in our journey of driving Web3. We will remain as a solid trusted partner and a strong value creator for our investors. We will always be indebted for the immense trust you have put in us."
Website|Telegram Chat|Telegram Announcement|Twitter|Medium
---
This is a press release. Readers should do their own due diligence before taking any actions related to the promoted company or any of its affiliates or services. Bitcoin.com is not responsible, directly or indirectly, for any damage or loss caused or alleged to be caused by or in connection with the use of or reliance on any content, goods or services mentioned in the press release.