DeFi Tokens Created by Antier Solutions Transcend $500M in Market Cap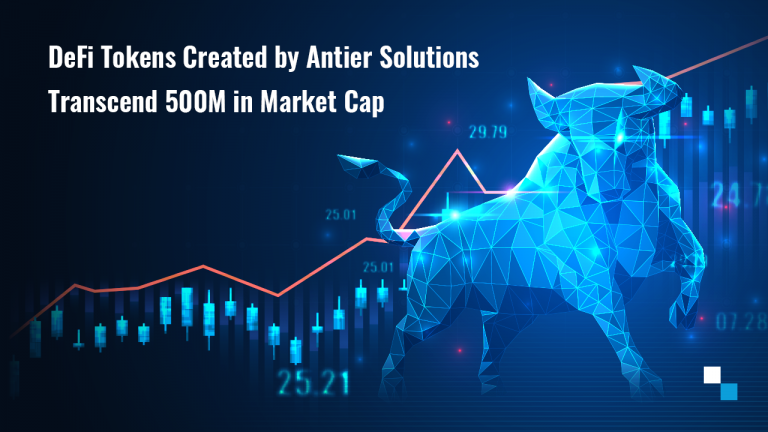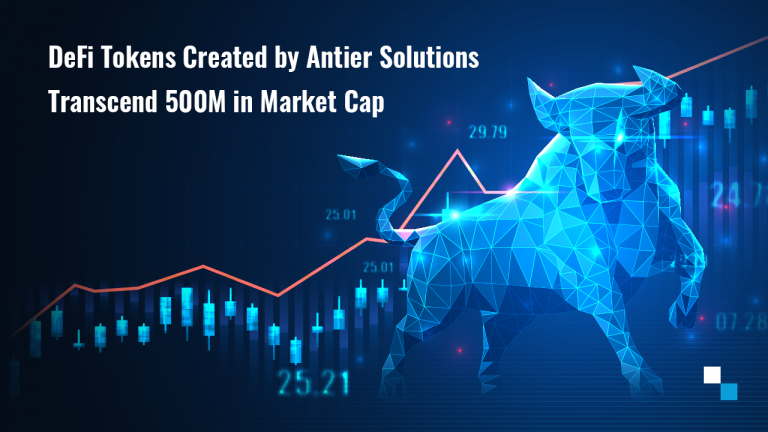 PRESS RELEASE. Crypto adoption is on the crest of a wave and so is India's Antier Solutions that has aced the business in a short span. The blockchain and cryptocurrency development company has launched tokens worth USD 500M for its customers all over the world. In an industry that values worth USD 1 Trillion, this is an encouraging achievement for one of the earliest entrants in decentralized finance development.
"We take immense pride in devoting our efforts towards the futuristic scope of decentralized finance that has had a scintillating take-off in the past 2 years. Despite an irregular sentiment curve towards the business, we never deviated from our core areas and built products that have churned explosive returns for businesses. "– as told by Shashi Pal, COO, Antier Solutions.
For Antier, crypto token development is an integral part of their center-of-excellence. The company provides full-stack support from planning, development, and listing a token on leading platforms.
"Writing complex algorithms in smart contracts and simplifying them in the form of user-centric language through whitepapers, we do it all. Furthermore, we excel in market-making services to expand the user adoption of a token in the primary markets. Besides BFSI, our Smart Contract Development Services are expanding across contemporary areas such as Gaming, Lottery and NFT asset space. "– Adds Shashi.
It is important to note that DeFi is growing by leaps and bounds reaching more than a billion USD in worth. As a result, various 'Fortune-500' companies have woken up to the exponential potential and are proactively associating with Antier to transform their vision into reality.
Excited about the company's plans, Shashi adds "we are tirelessly working towards the world's first DeFi Wallet that will let users lend and invest in different DeFi protocols on the same dashboard and assure seamless passive income. This will also include our signature Portfolio Management Services for institutional as well as individual investors. "
Antier Solutions is a growing team of 150+ blockchain consultants and operates from a fast-growing Tier 2 city in Northern India named Chandigarh. The company has global offices in the UK, Canada, UAE and USA. Over the years, the company has been proactively working on digital currency based products. In the blockchain fraternity, it is renowned for its crypto banking services, crypto exchange development, DeFi solutions development, wallet development, smart contract development, and a range of custom blockchain development services.
Media contacts:
Antier Solutions: +91 98550 78699 (India) , +1 (315) 825 4466 (US)
Email: info@antiersolutions.com
Website: https://www.antiersolutions.com/
Telegram: https://t.me/antiersupport
Facebook: https://www.facebook.com/antiersolutions
Linkedin: https://www.linkedin.com/company/antiersolutions/
---
This is a press release. Readers should do their own due diligence before taking any actions related to the promoted company or any of its affiliates or services. Bitcoin.com is not responsible, directly or indirectly, for any damage or loss caused or alleged to be caused by or in connection with the use of or reliance on any content, goods or services mentioned in the press release.