Why FED Chairman thinks Bitcoin is a substitute for gold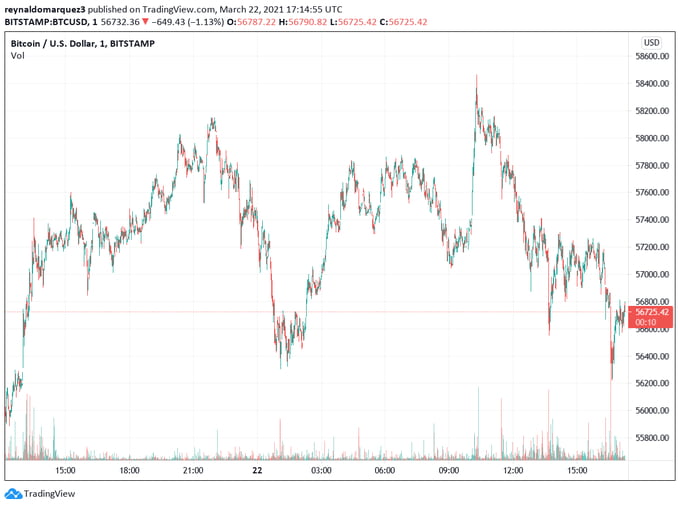 In the Bank of International Settlements Innovation Summit, the U.S. Federal Reserve Chairman Jerome Powell referred to cryptocurrencies and their position next to the dollar.
For Powell, assets such as Bitcoin present very high fluctuations in their price and have no "underlying valued", a position familiar to the official:
Crypto assets are highly volatile — see Bitcoin — and therefore not really useful as a store of value. They're not backed by anything. They're more of an asset for speculation.
This time he stated that Bitcoin and cryptocurrencies could be a replacement for gold. For the first time, Powell seemed to hint at Bitcoin as a legitimate part of the global markets.
However, his main focus is fixed on stablecoin and the potential to create a new system with a better experience for the consumer. Powell said:
Stablecoins may have a role to play with appropriate regulation, but that role will not be to form the basis of a new global monetary system. A global currency governed by the incentives of a private company is something that will deserve and will receive the highest level of regulatory expectations.
All in place for more BTC price appreciation
Analyst Ben Lilly has published a report on key events that might set Bitcoin's price outlook for the incoming days. The analyst believes that Powell's intervention has taken into account the recent interest of institutions in the cryptocurrency.
Therefore he considers that the chances of Bitcoin being "banned" are decreasing. This favors the cryptocurrency in the long term, due to the loss of confidence people might have in the current global reserve currency and its ability to maintain its purchasing power.
I think bitcoin is the threat for policymakers in terms of where does capital go when government's currency/financial system experience capital flight? Aka when people lose trust in your currency, where do they go? Bitcoin has properties that gold can't compete with.
According to the analyst, the Fed chairman has two additional appearances during the week. Therefore, he expects subsequent announcements to continue to impact the performance of the traditional market and the Bitcoin price.
Reflecting on the macro outlook for Bitcoin, Ben Lilly believes the bull market still has room to grow. Citing data from Glassnode, the analyst has determined that the percentage of active Bitcoin supply over a year stands at 56%.
Comparing the current price action to previous bull markets, Ben Lily believes that BTC will top out when this metric stands between 47% and 48%. Setting October 2021 as a potential date for Bitcoin to reach its top, the analyst added:
That's approximately where I think we currently are if this cycle were to be the same as the last bull cycle. Meaning this cycle has more room to push higher.
Bitcoin price is still moving sideways with a negative 0.9% performance on the last day. Although in recent weeks the gains have not been significant, the cryptocurrency has been resilient and has managed to hold key support levels above $55,000.