Brazil approves Bitcoin ETF – SkyBridge files for its own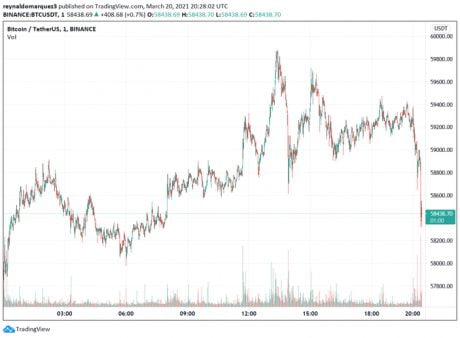 Brazil Securities and Exchange Commission (CVM) approved Latin America's first Bitcoin Exchange Traded Fund (ETF). Requested by firm QR Asset Management, their Bitcoin ETF will trade under the ticker QBTC11 on exchange B3.
This platform is the world second to launch a ETF backed by the cryptocurrency, after Canada greenlighted one in February.
The QBTC11 will track Bitcoin's price performance and will use Chicago Mercantile Exchange's Bitcoin futures index and CF Benchmarks price as a reference. Upon the approval, QR Capital stated:
QBTC11 places Brazil at the epicenter of state-of-the-art financial regulation. In addition to being the first 100% Bitcoin ETF in Latin America, QBTC11 is the fourth in the world and comes a few weeks after the launch of the three Canadian ETFs.
The Brazil Securities and Exchange Commission and the Securities Exchange Comission (SEC) are member of the The International Organization of Securities Commissions (IOSCO). Therefore, CVM's decision could positively influence a similar action by the U.S. regulator. QR Capital claimed:
This is important because the clearance of QBTC11, like the first three Canadian Bitcoin ETFs, can and should serve as substance for ETF orders in the United States.

This common move between regulatory authorities is referred to as the Benchmark Regulation.
More institutions file for a Bitcoin ETFs
In the United States, Bitcoin ETF petitions are piling up. SkyBridge Capital, founded by Anthony Scaramucci, and First Trust Advisors are the latest firms to introduce an S-1 for this financial product with the regulator. The "First Trust SkyBridge Bitcoin ETF Trust" would offer shares traded on the exchange NYSE Arca.
Meanwhile, SEC Commissioner Hester Pierce recently called for a more " positive" look at cryptocurrencies. For Pierce, the SEC has waited too long to approve such a financial product. The Commissioner said:
(Institucions) want access to crypto trough a regulated market. It makes sense for us to consider how to do that (…). We've dug ourselves into a little bit of a hole. A lot of people are looking for a way to access the asset class.
Currently, Bitcoin is trading at $59,125 with side movement (-0,8%) in the past day.