Bank of America Says the Only Good Reason for Holding Bitcoin Is 'Sheer Price Appreciation'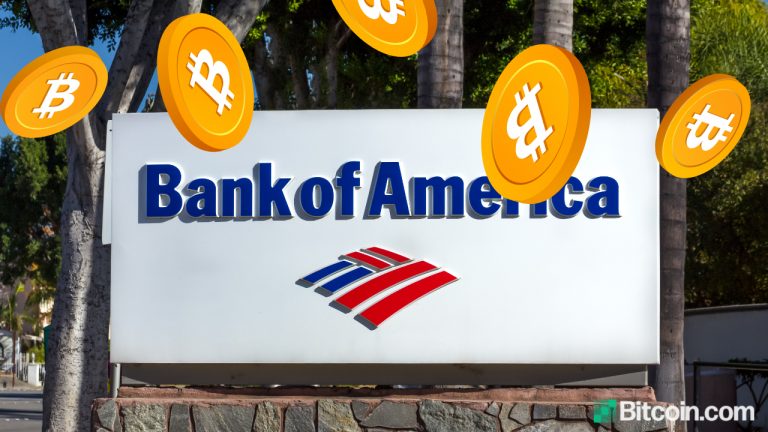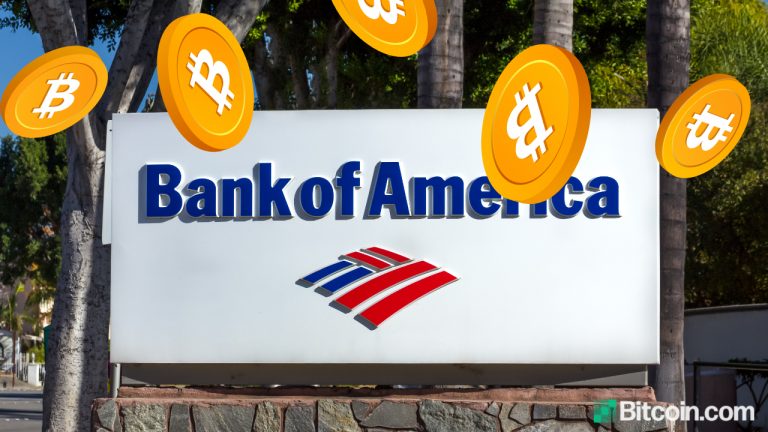 Bank of America sees no good reason to own bitcoin other than "sheer price appreciation." The firm's strategists found that the cryptocurrency's "inflation hedging benefits are not particularly apparent." Bank of America also claims that bitcoin does not offer diversification benefits and is "impractical as a store of wealth or payments mechanism."
Bank of America Sees One Good Reason to Own Bitcoin
A Bank of America team led by strategist Francisco Blanch said in a report published Wednesday that there is "no good reason to own bitcoin unless you see prices going up." Blanch is head of Global Commodities, Equity Derivatives, and Cross-Asset Quantitative Investment Strategies at Bank of America Merrill Lynch Global Research.
The strategists wrote that "Bitcoin has … become correlated to risk assets, it is not tied to inflation, and remains exceptionally volatile, making it impractical as a store of wealth or payments mechanism." They continued:
The main portfolio argument for holding bitcoin is not diversification, stable returns, or inflation protection, but rather sheer price appreciation, a factor that depends on bitcoin demand outpacing supply.
Regarding using bitcoin as a hedge against inflation due to its fixed supply, the Bank of America strategists concluded that based on their data, bitcoin's "inflation hedging benefits are not particularly apparent."
The strategists also downplayed the diversification benefits of the cryptocurrency. The Bank of America report states that bitcoin's price is more positively correlated "with equities and commodities, while neutral/slightly correlated to haven assets such as the dollar and U.S. treasuries." In addition, its "correlations with risk assets such as MSCI World tend to move in lock step even across asset classes."
if (!window.GrowJs) { (function () { var s = document.createElement('script'); s.async = true; s.type = 'text/javascript'; s.src = 'https://bitcoinads.growadvertising.com/adserve/app'; var n = document.getElementsByTagName("script")[0]; n.parentNode.insertBefore(s, n); }()); } var GrowJs = GrowJs || {}; GrowJs.ads = GrowJs.ads || []; GrowJs.ads.push({ node: document.currentScript.parentElement, handler: function (node) { var banner = GrowJs.createBanner(node, 31, [300, 250], null, []); GrowJs.showBanner(banner.index); } });
The Bank of America strategists elaborated: "Looking year by year, we find that bitcoin has been positively correlated with CPI inflation in 5 out of the 9 past years, with the largest correlations in 2014 and 2018 … However, when looking at correlations with inflation surprises since 2011, we find that bitcoin has among the lowest co-movements, lagging most asset classes such as commodities, TIPS, and EM FX in particular."
Bitcoin's price has repeatedly hit record highs over the past months. At the time of writing, its price stands at $57,201, up almost 78% since the beginning of the year and about 24% since the beginning of the month. Bank of America says the BTC price gains were largely driven by institutional buyers announcing big purchases, such as Elon Musk's Tesla, Square, Paypal, and the Grayscale Bitcoin Trust.
What do you think about Bank of America's view on bitcoin? Let us know in the comments section below.