Latest Deutsche Bank Poll Leaves Bitcoin Prone to Hitting New Record High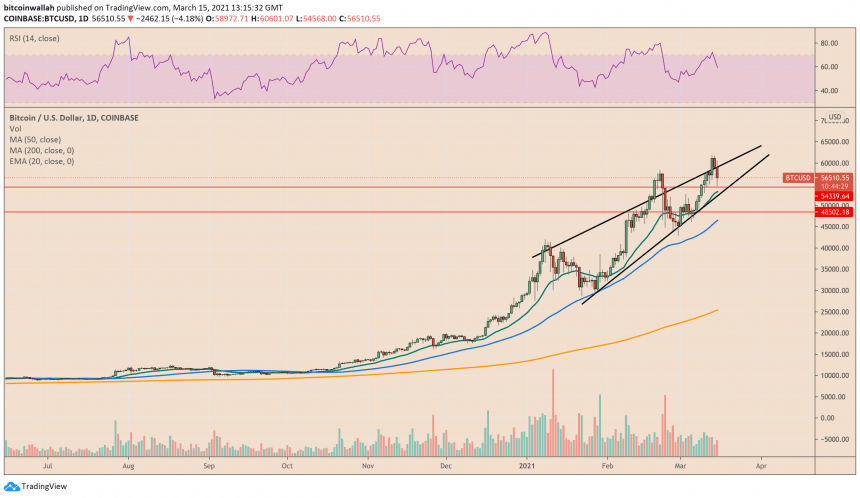 Bitcoin expects to extend its prevailing bull run in the sessions ahead just as the US begins another vast spending program, including direct payments to its citizens who will receive up to $1,400 per person depending on their income and tax filing returns.
The flagship cryptocurrency's prospect of hitting new highs rose after a Deutsche Bank poll of online brokerage users revealed that retail investors would use 35 percent of their stimulus benefits to investing in the stock market. Jim Reid, a research strategist at Deutsche Bank, confirmed that young, aggressively cohort investors would take riskier and overleveraged bets to magnify their potential gains and losses.
While the Deutsche survey did not include questions related to Bitcoin, the cryptocurrency's likelihood of tailing the stock market gains against government stimulus packages all across 2020 raised its possibility of logging another bull run. Mike Novogratz, CEO of Galaxy Investment Partners, told CNBC in an interview that he anticipates retail investors to allocate a part of their stimulus checks to purchase Bitcoin.
"A lot of the stimulus checks are going to young people who want to buy bitcoin," said Mr. Novogratz. "What happens on the weekend is retail gets excited you can tell because the cost of leverage goes way up on the weekend."
Tackling Gemini FUD
Bitcoin rose to a new record high above $61,000 on Saturday, a day after President Joe Biden signed a $1.9 trillion stimulus package into law following its approval in Congress and Senate. Nevertheless, the cryptocurrency failed to extend its upside momentum at the beginning of this week amid panic selling led by the news that a whale had deposited $1 billion worth of BTC into his Gemini wallet.
As NewsBTC covered earlier, traders interpreted the large transfer as a sign that the whale would dump his bitcoins. That led to a selling frenzy in the market, causing the BTC/USD exchange rate to drop lower by as much as $4,404 at one point in time.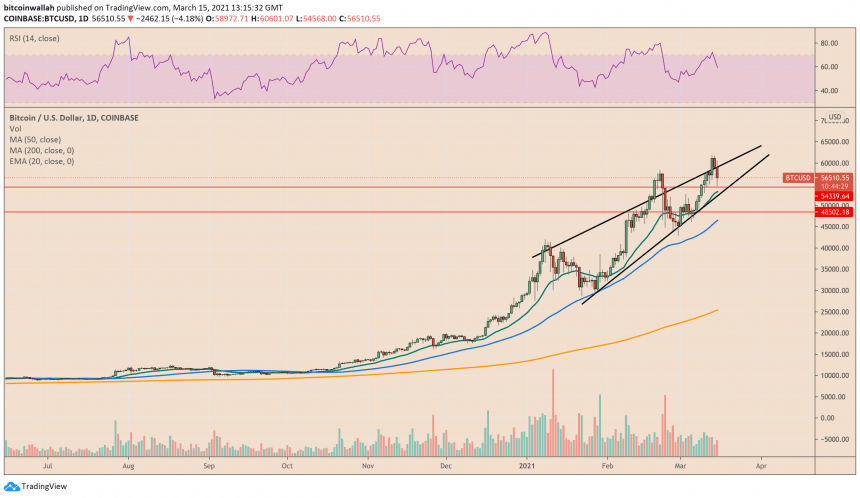 Bitcoin to ATH?
Some analysts later rubbished the Gemini news as misleading, with on-chain data specialist Willy Woo noting that the data that showed huge capital transfers between two bitcoin wallets were "bogus." He instead blamed the fall on a Long Squeeze-like event.
"Markets selling off due to bogus data saying $1b of BTC flowing into Gemini," he noted while providing a chart from Glassnode. "It's the 2nd time it's happened in the last 30 days. Chart: leverage positions getting liquidated as traders sell-off. Red dots showing the timing of the fake inflows. (28k and 18k BTC respectively)."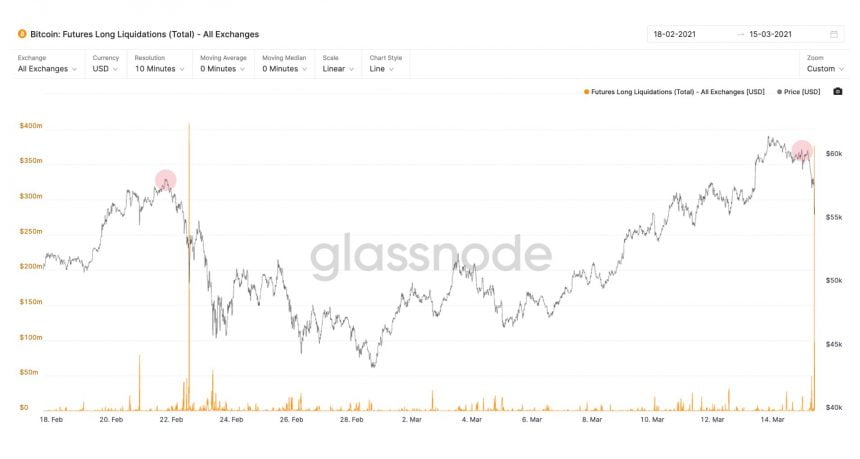 "The reported transactions were internal," said Glassnode in a separate tweet. "Those are funds that were already on the exchange's wallets and were simply transferred internally."
Bitcoin rebounded by 2.31 percent following the clarification, with analysts anticipating that it would resume bull run to a new high.
"Drawing from the potential rollout of the $1.9 trillion stimulus package from the US, the coin is bound to surge above this ATH price levels in the coming weeks," said Konstantin Anissimov, Executive Director at CEX.IO, told NewsBTC in an email statement.
"This bullish push will be based on the monetary inflation that will push both retail and institutional investors into the asset class," he added.