Cryptocurrency Markets Catch Fresh Momentum, BTC Price Taps Psychological $60K Handle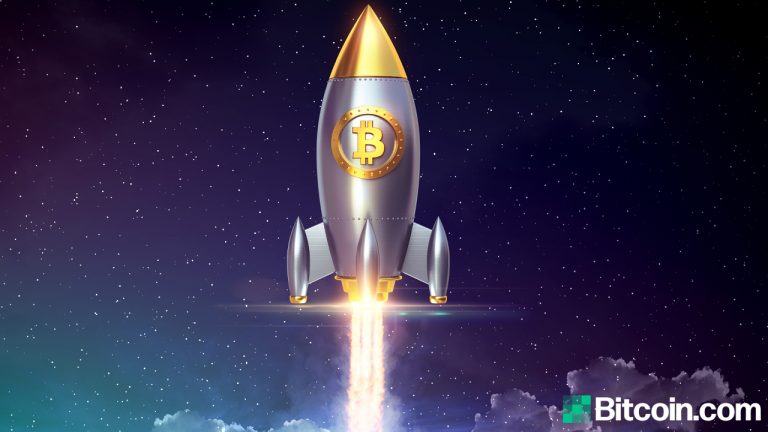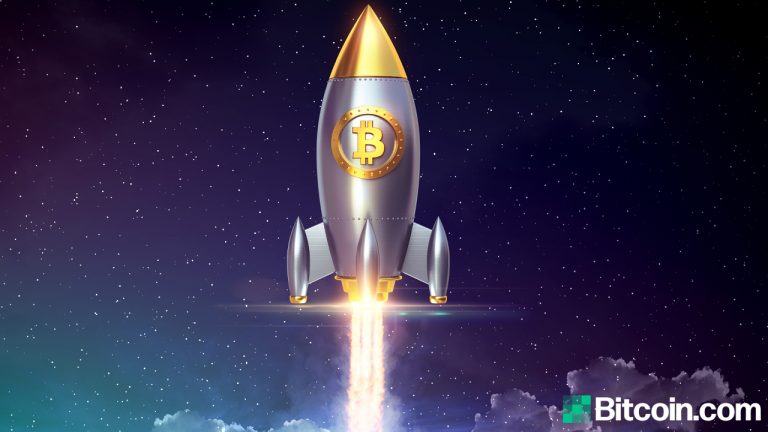 The price of bitcoin cracked a new all-time high on Saturday morning reaching $60,120 per unit at around 6:25 a.m. (ET). Bitcoin now has a 1.12 trillion-dollar market valuation and a dominance level of around 61.9% while ethereum now commands close to 12% of the $1.70 trillion capitalization of all 8,792 digital assets in the crypto economy.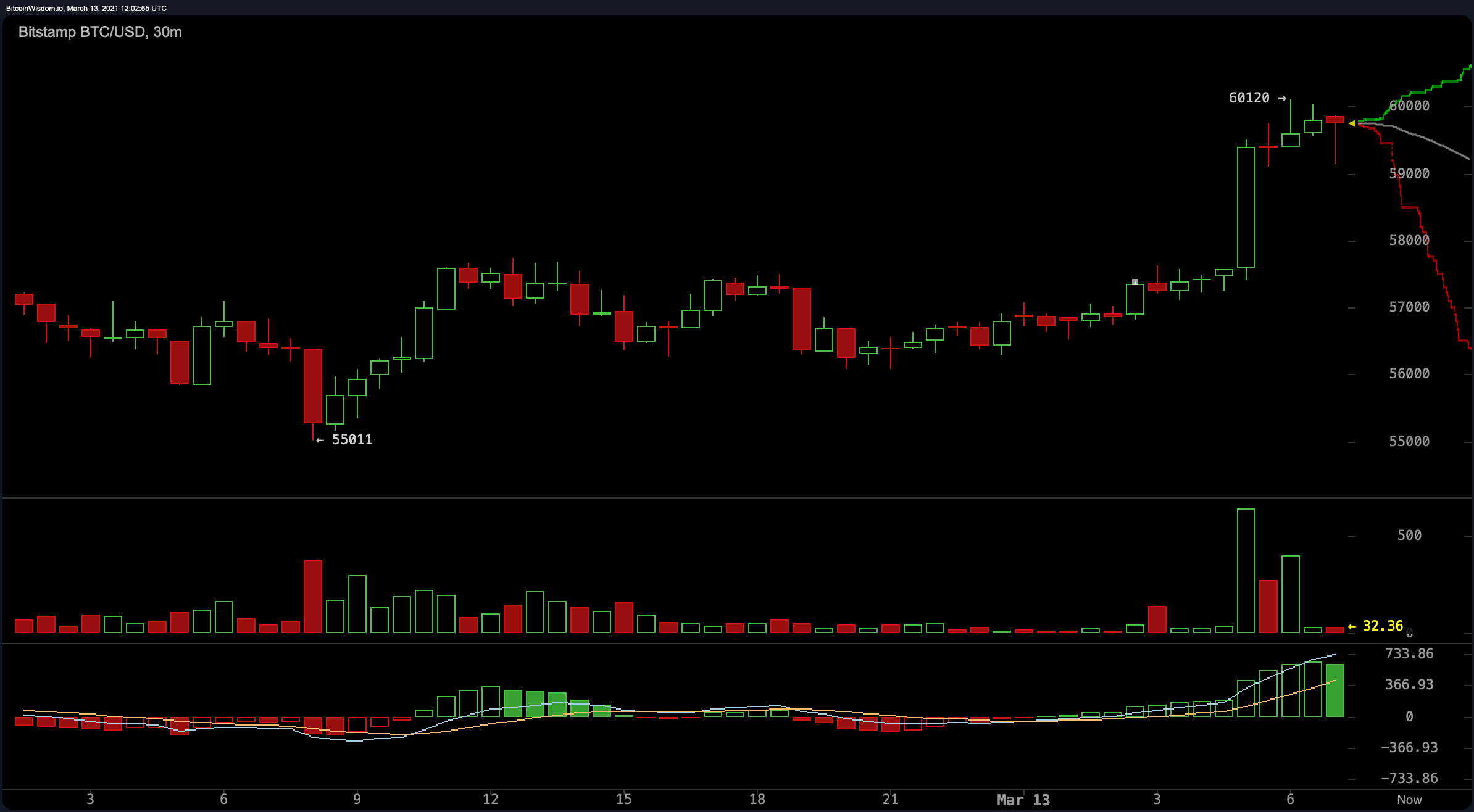 Statistics show that bitcoin (BTC) has gained 212% during the last three months and 975.83% against the U.S. dollar during the course of 12 months. One-month percentage stats show BTC is up over 24% on Sunday.
On Thursday, tether (USDT) is BTC's biggest trading pair capturing 50.2% of bitcoin trades. This is followed by USD (19.37%), JPY (6.6%), BUSD (5.65%), EUR (5.2%) and KRW (3%).
Onchain metrics from Intotheblock stats show that holders making a profit at the current price is near 100%. The concentration of large holders is 11% and holders time by composition is 58% for one year+.
Meanwhile, as BTC has captured a new price high the network hashrate is also running hot at 161 exahash per second at the time of publication. This is despite the fact that BTC's mining difficulty is the highest ever at 21,448,277,761,059 (21.45 trillion).
Data also shows that the number of pools mining BTC has dropped to 16 pools as of today. F2pool is still the dominant miner on the BTC network capturing 19.7% of the hashrate or 31 EH/s at the time of publication.
Furthermore, the Bitcoin network has reached a milestone after transferring $3.5 trillion across the world without the help of any banks, corporate entities, or governments.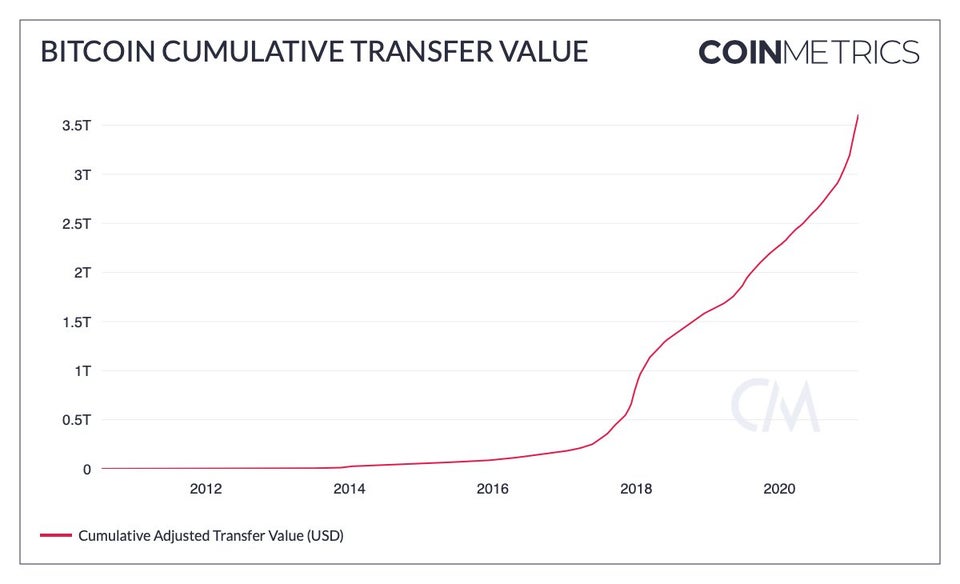 Bitcoin's fresh price highs have been positive and Bitfinex CTO, Paolo Ardoino is optimistic about BTC's long-term outlook. "Bitcoin has furthered its upward momentum amid relatively low trading volumes. It seems like investors may be waiting on the sidelines looking for some direction. Meanwhile, it is important to note that bitcoin is not just emerging as an asset for big institutions and corporations," Ardoino said in an investor's note to Bitcoin.com's newsdesk.
"There is so much work going on under the hood in the bitcoin ecosystem," Ardoino added. "Layers are being built that could well define how a multitude of payments are made by the end of this decade. Bitcoin is the foundational base layer for this ecosystem to eventually supersede the entire payments and credit card industry."
What do you think about bitcoin tapping a new all-time price high on Saturday? Let us know what you think about this subject in the comments section below.