Peter Schiff Claims Grayscale Will Sell BTC to Fund DCG's Acquisition of GBTC Shares Rebuffed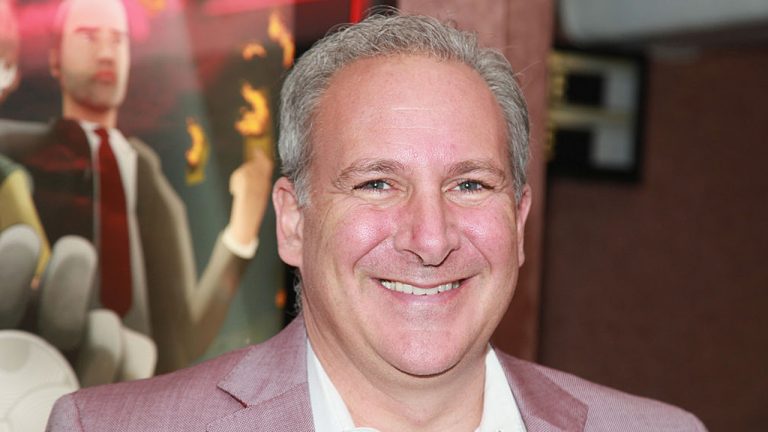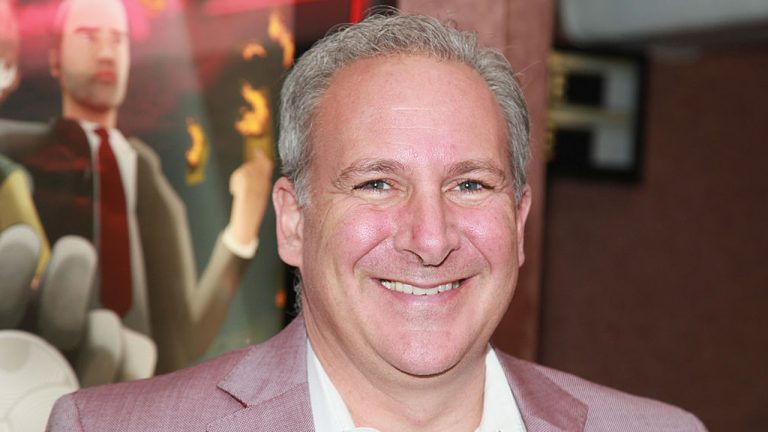 Gold bug and bitcoin opponent, Peter Schiff has alleged that the Digital Currency Group (DCG)'s plan to acquire GBTC shares worth $250 million could be an indication that Grayscale Investment will be reducing the value of its AUM. In addition, Schiff claims in his tweet that "Grayscale will be selling bitcoin to help raise the cash needed to fund the buyback."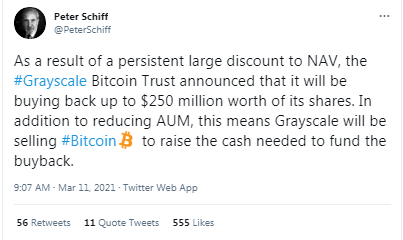 Schiff Rebuffed
However, the BTC opponent's latest attacks on Grayscale are immediately rebuffed by the company's CEO Micheal Sonneinshein. In telling off the gold bug, the CEO said:
Get your facts straight — Grayscale is not selling bitcoin to fund share repurchases.
In its statement that announced the plan to buy GBTC shares, the DCG revealed it will "use cash on hand to fund the purchases." Additionally, Grayscale's parent firm said "will make the purchases on the open market, at management's discretion, in compliance with Rule 10b-18 under the Securities Exchange Act of 1934." However, in his tweet, Schiff, who has also become Grayscale Investment's nemesis, contends that the planned purchase is the "result of a persistent large discount to NAV."
Meanwhile, in the inevitable Twitter debate that followed Schiff's remarks, one user Jeremy asks the gold bug if it, therefore, made sense for Grayscale "to buy back all of its shares to sell the physical?" Yet, in his response, Schiff claims that Grayscale only "needs to sell enough BTC to fund the number of shares it wants to buy back." If however, the price of BTC falls, then the crypto asset management company "will need to sell more."
if (!window.GrowJs) { (function () { var s = document.createElement('script'); s.async = true; s.type = 'text/javascript'; s.src = 'https://bitcoinads.growadvertising.com/adserve/app'; var n = document.getElementsByTagName("script")[0]; n.parentNode.insertBefore(s, n); }()); } var GrowJs = GrowJs || {}; GrowJs.ads = GrowJs.ads || []; GrowJs.ads.push({ node: document.currentScript.parentElement, handler: function (node) { var banner = GrowJs.createBanner(node, 31, [300, 250], null, []); GrowJs.showBanner(banner.index); } });
Bitcoiners Respond
As expected, Schiff's latest remarks about Grayscale Investments' have also sparked a quick and furious response from bitcoiners on Twitter. For instance, in his response to Schiff's comments, crypto analyst Willy Woo simply posts a chart that juxtaposes the performance of gold next to that of GBTC.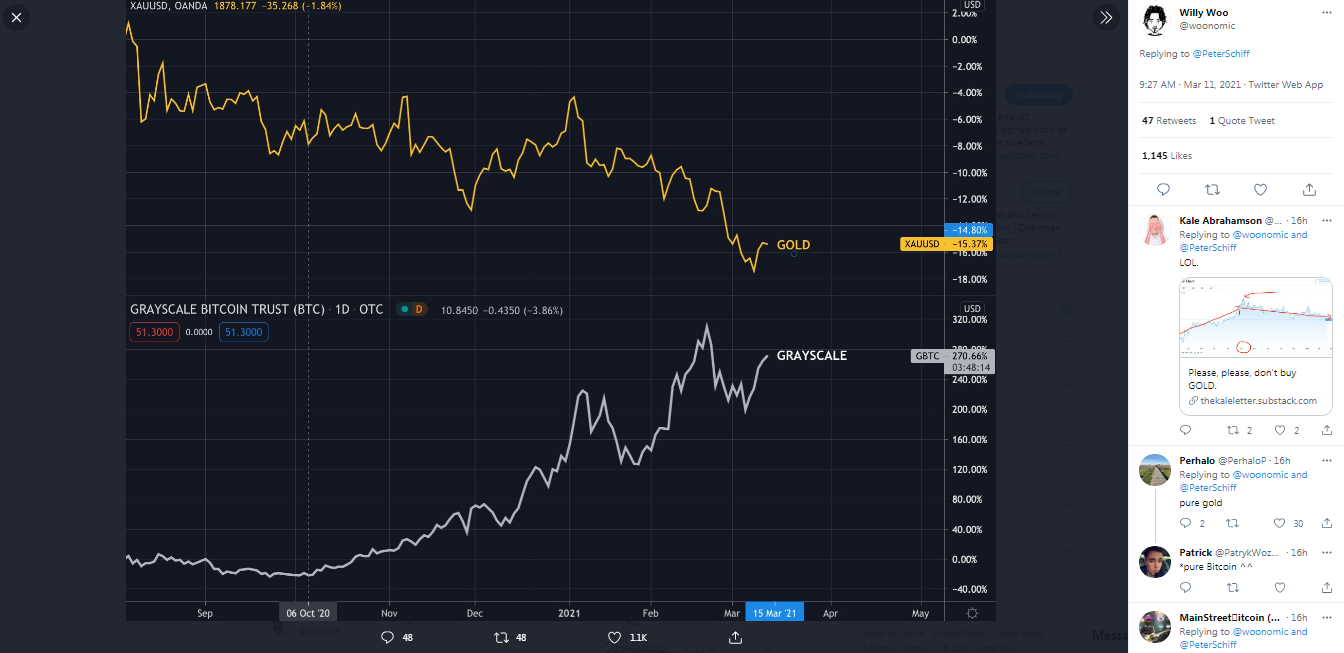 Meanwhile, Peter McCormack, an "ultra bitcoin holder" also commented on Schiff's relentless opposition to BTC saying: "Imagine being so upset all the time regarding some code."
Another user, Juan Gutierrez, responded to Schiff's latest rant by re-posting Ray Dalio's tweet in which the Bridgewater Associates founder attacks "people who argue against something whenever they can find something—anything— wrong with it."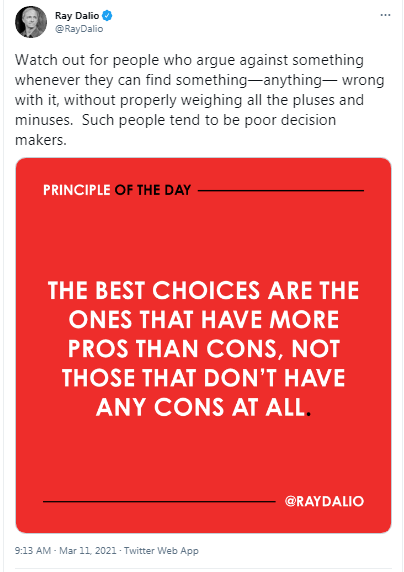 After dropping to record levels, the discount on the GBTC has since narrowed to just under 5% at the of writing. It remains to be seen if the premium on GBTC shares can peak to levels seen in December 2020.
What are your thoughts on Schiff's latest rants about Grayscale? You can share your views in the comments section below.