Goldman Sachs Reports Rising Customer Demand for BTC: Predicts an 'Explosion' in the Use of Digital Currencies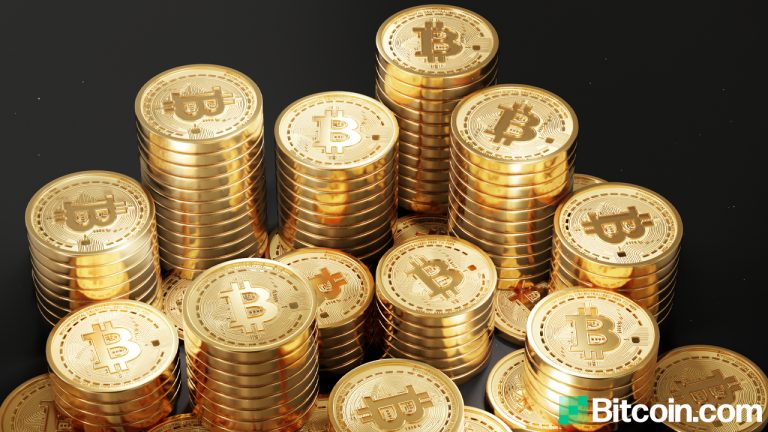 John Waldron, the chief operating officer (COO) of Goldman Sachs, says the financial services giant is seeing rising customer demand to own and invest in bitcoin. Nevertheless, the COO explained that his organization was still exploring ways of satisfying this demand without running afoul of regulators.
'How Banks Should Be Regulated When Dealing With Digital Money'
In remarks made during an interview, Waldron, who is also the banking giant's president, adds that Goldman Sachs "is in discussions with regulators and central banks about how banks should be regulated when dealing with digital money." Meanwhile, in explaining the financial giant's unique approach towards satisfying customer demand, Waldron said:
We are regulated on what we can do. We continue to evaluate it … and engage on it.
In addition to looking for ways of satisfying the growing consumer demand for cryptos, the Reuters report also reveals that "Goldman is also exploring a bitcoin exchange-traded fund (ETF) and has issued a request for information to explore digital asset custody."
if (!window.GrowJs) { (function () { var s = document.createElement('script'); s.async = true; s.type = 'text/javascript'; s.src = 'https://bitcoinads.growadvertising.com/adserve/app'; var n = document.getElementsByTagName("script")[0]; n.parentNode.insertBefore(s, n); }()); } var GrowJs = GrowJs || {}; GrowJs.ads = GrowJs.ads || []; GrowJs.ads.push({ node: document.currentScript.parentElement, handler: function (node) { var banner = GrowJs.createBanner(node, 31, [300, 250], null, []); GrowJs.showBanner(banner.index); } });
'Covid-19 Pandemic a Significant Accelerant'
In the meantime, Waldron is quoted in the same report explaining how the Covid-19 pandemic has caused an "explosion in online commerce" and how this trend is unlikely to change going forward. He said:
The pandemic has been a significant accelerant. There is no question in our mind there will be more digital commerce … and (use of) digital money.
Meanwhile, as Waldron reveals Goldman Sachs' cautious crypto approach, recent reports, however, indicate that the banking giant has already"restarted its cryptocurrency trading desk." Additionally, the banking giant also "started dealing in bitcoin futures and non-deliverable forwards for clients."
Do you agree with Waldron's assertion that the use of digital currency will explode? You can tell us what you think in the comments section below.