Cardano Founder Expects The Birds to Land in March as ADA Sentiment Recovers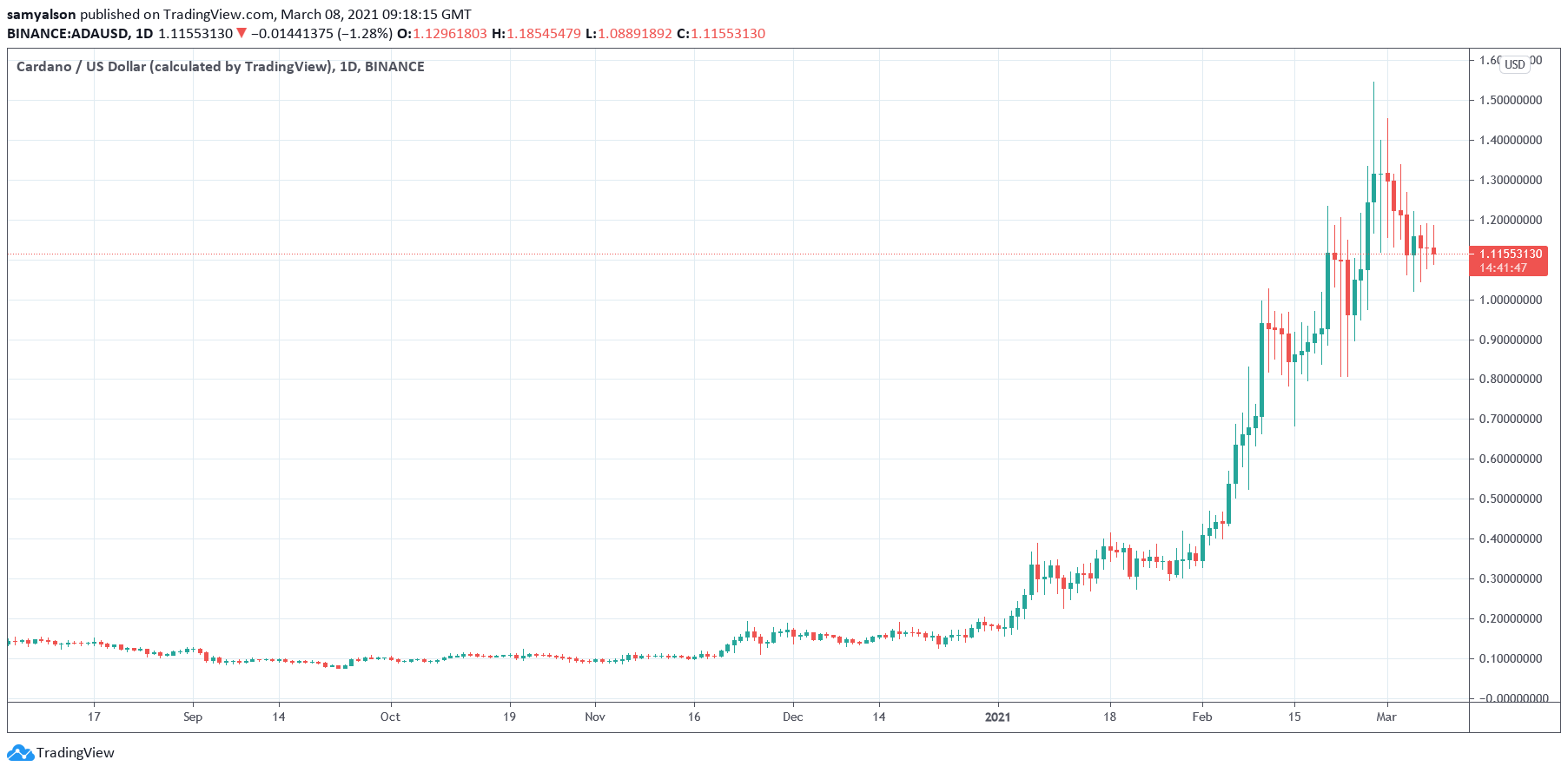 Cardano Founder Charles Hoskinson gave an update on "birds," saying they are still in the air but, much to his frustration, will land later than expected. He then reminded us, considering the scale of what Cardano is trying to achieve, these delays won't matter in the long run.
"Birds, Birds, Birds. There are definitely a lot of birds in the air and some of the ones that I wanted to land in February have gotten some headwinds, and obviously here we are in March and we're still waiting for them.

And therein lies the frustration when you run a large project with many agents and actors, sometimes things happen that slow things down. And it is what it is. Over the long term they don't particularly matter. When the iPhone came out it didn't have 3G or an app store. Do you remember it that way? No…"
What Does Bird Speculation Mean For The Cardano Community?
The end of January saw Hoskinson post several cryptic messages about birds, heightening speculation over what he referred to. Talk of birds intensified during February but then fizzled out into this month.
A little bird landed on my shoulder and told me that February is going to be a really good Month. Bird gossip is generally reliable

— Charles Hoskinson (@IOHK_Charles) January 26, 2021
Throughout this period, Hoskinson has remained tight-lipped over what this means. Some speculate it relates to a big contract with an African government. But more importantly, the deal is rumored to involve real-world use of Cardano rather than investment and speculation, as is typical in developed nations.
However, which country and in what capacity remain a mystery at this point.
Cardano's efforts in Africa are broad in scope. For example, Atalia is an enterprise blockchain solution that can provide the infrastructure required to run a government.
"The framework has been built from the ground up, for real-world use cases such as property registration, voting systems, and supply chain management. Moreover, unlike other enterprise blockchain frameworks that are cryptocurrency neutral, Atala focuses on digital currency adoption."
In 2019, IOHK partner Emurgo posted about SMART Africa, an initiative to unite all African countries in a single digital market. This would require investment in building digital infrastructures such as optic networks, data centers, and satellites.
Hoskinson Calls For Patience
But, without the go-ahead from the other party, Cardano is bound to keep the news under wraps for now. On that, Hoskinson called for patience, saying it takes a long time to change the world.
"What matters is the progress that's made, and the momentum is not in one particular direction. So I fully expect the things we expected in February to be in March, and if not March, in April. But I think we have a good shot for March.
While he admitted his own frustrations over the delay, he expects the announcement to come this month or in April. Until then, the Cardano community is left to speculate on the relevance of birds.
ADA's recent slump found a bottom at $1.02; since then, the daily swing in price has become increasingly narrow. Today, ADA is down 2% to $1.12.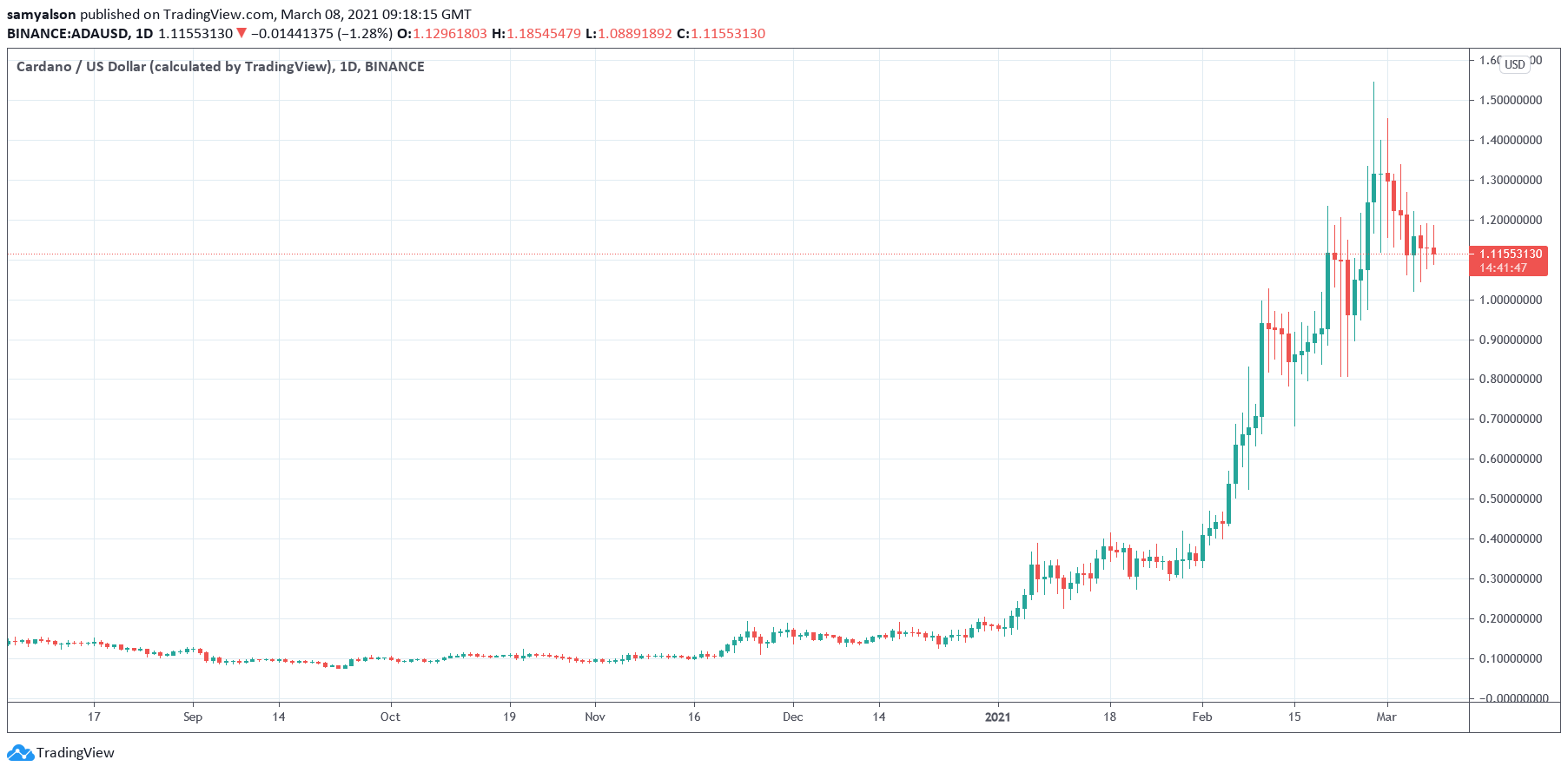 Source: ADAUSD on TradingView.com