YIELD App Launches Ethereum Fund, Gives Users up to 20% APY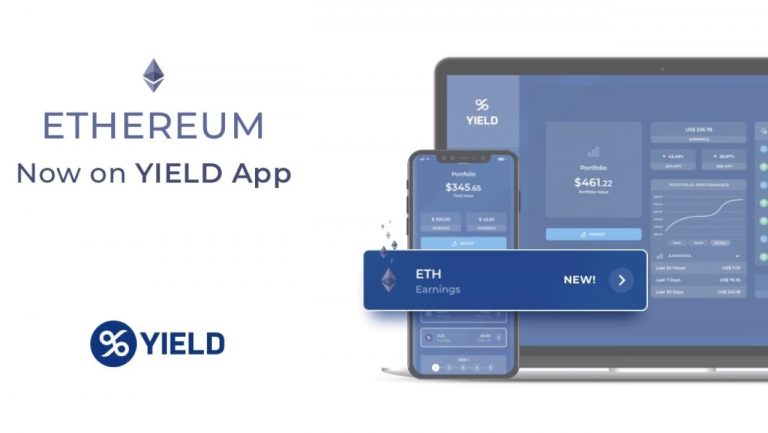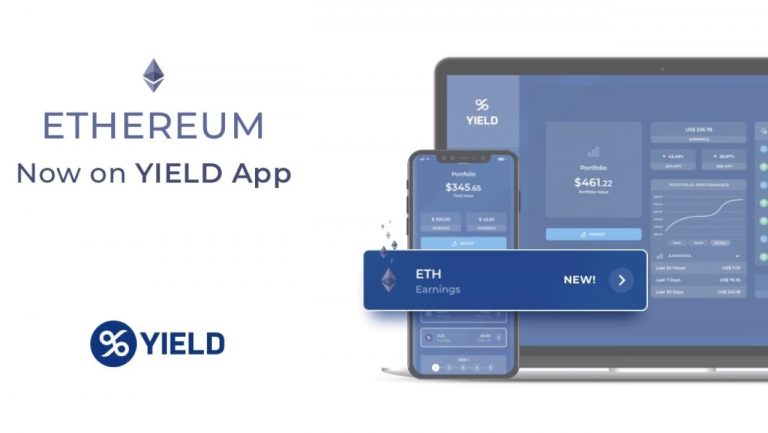 PRESS RELEASE. ESTONIA — MARCH 8, 2021 — YIELD App, the DeFi wealth management platform bridging traditional and digital finance, is pleased to announce the launch of its Ethereum fund, allowing users to earn high-interest returns on their Ether (ETH). Following a successful public launch and token listing (YLD), YIELD App can now offer its users up to 20% APY on their ETH and stablecoins. Ethereum deposits will be gradually open to YIELD App users over the next several days. The platform now accepts deposits of USDC, USDT, ETH, and YLD.
YIELD App has seen notable progress since the public launch of its web application on 12 February 2021. Over 10,000 users have already registered, helping the platform reach more than USD $5 million AUM. Currently, over 33 million YLD tokens are held in YIELD App wallets – accounting for over 30% of the current supply – and more than 500 users have "Tier 5" accounts (20,000+ YLD), granting them a 10% APY boost.
Designed for both the retail and institutional market, YIELD App accommodates the needs of investors interested in digital asset classes while also allowing crypto veterans to capitalize on DeFi's incredible opportunities without navigating a sea of complex protocols. DeFi is powerful, and YIELD App serves as a gateway for users to benefit from DeFi's high-interest yields while keeping their funds secure and protected. The new Ether fund enables users to now receive the same high-interest yields of the DeFi Alpha Fund I without selling the world's second-biggest cryptocurrency by market cap.
"Ether is the backbone of decentralized finance, and many consider it the most important cryptocurrency in the world," says Tim Frost, CEO of YIELD App. "We want to provide people with the opportunity to earn high interest on their Ether without selling the asset that allowed DeFi to emerge and could very well be the home to the future of global finance. This is an important milestone on our roadmap and a great development for our client base, who are looking for more ways to passively earn on crypto assets they want to hold long-term."
Decentralized finance (DeFi) refers to a breadth of financial instruments and tools built on top of blockchains like Ethereum. DeFi removes the middleman from the equation and provides equal access and opportunities for everyone by using technology that is open, transparent, and immutable. Many of DeFi's most popular protocols have taken familiar aspects of conventional finance (such as borrowing, lending, and insurance) and rebuilt them from the ground up, all powered and possible through blockchain.
DeFi has continued to set new records this year. Since 1 January 2021, DeFi's total value locked (TVL) has climbed from USD $15 billion to $35 billion, a 233% increase. DeFi's growth has been spectacular, but accessibility has hampered mainstream adoption. YIELD App bridges the divide by building a DeFi-powered service that is intuitive, secure, and backed by DeFi's most innovative protocols. In the near future, YIELD App will launch additional funds, fiat ramps, in-app token swaps for each token pair, and card services.
About YIELD App
YIELD App believes that everyone should have access to the best investment opportunities. YIELD App's mission is to unlock the full potential of DeFi and make it available to the world. To achieve this, the company provides an innovative platform that bridges traditional and decentralized finance in the easiest way possible. For more information, visit yield.app.
---
This is a press release. Readers should do their own due diligence before taking any actions related to the promoted company or any of its affiliates or services. Bitcoin.com is not responsible, directly or indirectly, for any damage or loss caused or alleged to be caused by or in connection with the use of or reliance on any content, goods or services mentioned in the press release.