Indian Government Open to Exploring Cryptocurrencies — Finance Minister Offers New Clues About Crypto Regulation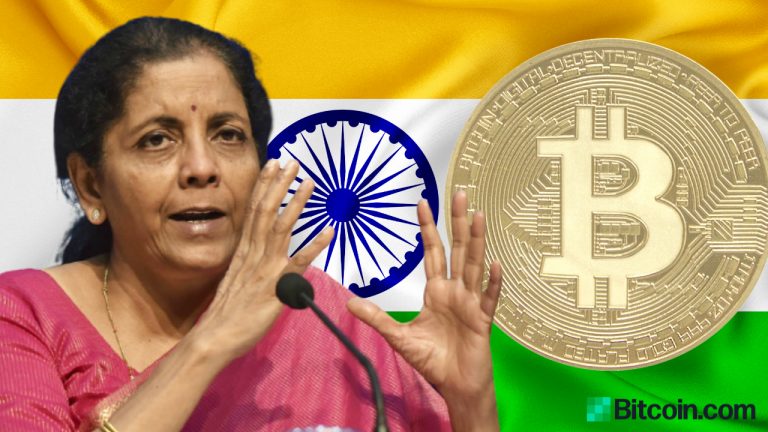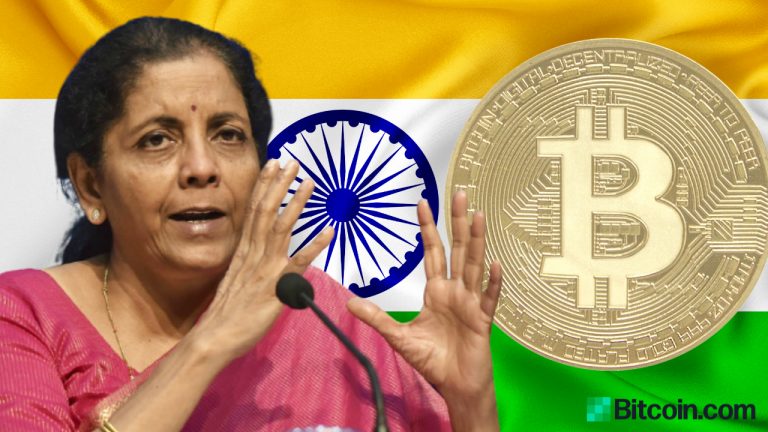 The Indian finance minister has finally revealed clues about what is in the cryptocurrency bill that is due to be introduced in parliament. Mentioning no crypto ban, she said that the government will take "a very calibrated" approach to cryptocurrencies.
Indian Finance Minister Provides Clues on Upcoming Crypto Regulation
Indian Finance Minister Nirmala Sitharaman shed some light on the upcoming crypto regulation in her country during CNBC-TV18's IBLA townhall Friday. This is the first time she talked about the content of the bill and the Indian government's plans on regulating cryptocurrencies since the bill was listed to be introduced in parliament.
"On the cryptocurrency, yes a lot of negotiations [and] discussions are happening with the Reserve Bank because the supreme court order had very clearly told that the government has to take a call on the matter. We are talking with the Reserve Bank," she confirmed. "Well, I am not sure, much before the cabinet takes a call on it, I want to give you any clues about what is in it."
She continued: "Obviously, the Reserve Bank will be taking a call on how, what kind of an official currency, cryptocurrency, will have to be planned and how it has to be regulated, but also we want to make sure that there is window available for all kind of experiments which will have to take place in the crypto world." The finance minister emphasized:
And therefore, it's not as if we are going to look inwards and say no we are not, you know, going to have any of this. There will be a very calibrated position taken.
if (!window.GrowJs) { (function () { var s = document.createElement('script'); s.async = true; s.type = 'text/javascript'; s.src = 'https://bitcoinads.growadvertising.com/adserve/app'; var n = document.getElementsByTagName("script")[0]; n.parentNode.insertBefore(s, n); }()); } var GrowJs = GrowJs || {}; GrowJs.ads = GrowJs.ads || []; GrowJs.ads.push({ node: document.currentScript.parentElement, handler: function (node) { var banner = GrowJs.createBanner(node, 31, [300, 250], null, []); GrowJs.showBanner(banner.index); } });
"A lot of mixed messages are coming from across the world. I don't think there is either a complete go this way or complete go that way in this matter," she added, elaborating:
We will have to take very calibrated position. [The] world is moving fast with technology. We can't pretend we don't want it.
In addition, the finance minister stated: "At the same time, we also recognize that in fintech, we led the way. Many countries are looking at us for fintech, kind of, based steps and the kind of things that we have done in payment Duniya."
She then concluded: "So I would think, I can only give you this clue that we are not closing our minds. We are certainly looking at the ways in which experimentations can happen in the digital world and cryptocurrency and so on."
Minister Anurag Thakur Also Provides Government's Position on Cryptocurrency Regulation
On Saturday, Minister of State for Finance Anurag Thakur also spoke about India's upcoming cryptocurrency regulation. Stating that the Indian government is open to evaluating and exploring new technologies, including cryptocurrencies, for the sake of improving governance, he was quoted by the media as saying:
Let me say that we welcome innovation and new technology … Blockchain is a new emerging technology. Cryptocurrency is a form of virtual currency. I firmly believe that we must always evaluate, explore, and encourage new ideas with an open mind.
The minister added that the government would make a decision based on the recommendations of the interministerial committee (IMC) and the legislative proposal. He noted that the cryptocurrency bill will be introduced in parliament following due process, inviting suggestions and views on this issue.
Do you think India will still ban bitcoin? Let us know in the comments section below.