A Crypto-Infused Professional Sports League: Billionaires Form a Blockchain Advisory Committee for the NBA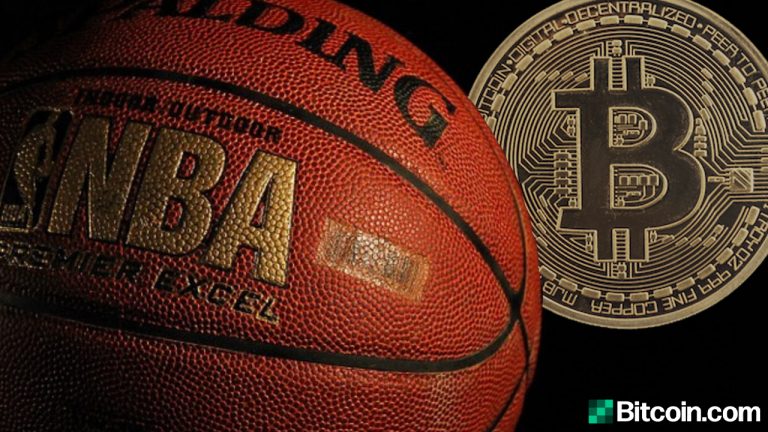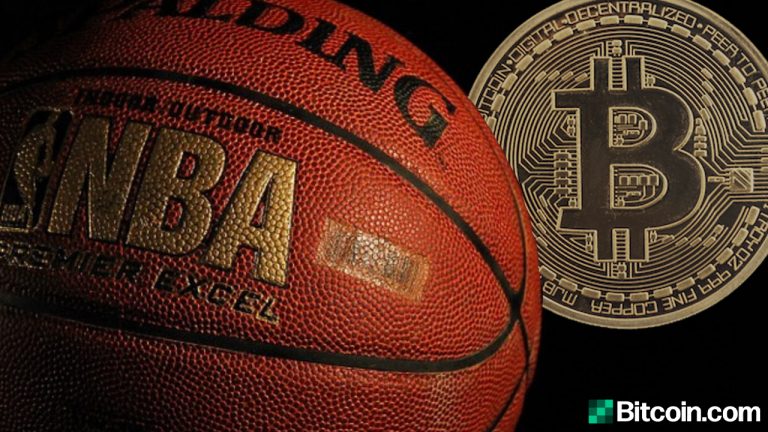 A number of National Basketball Association (NBA) team owners have formed an NBA blockchain advisory committee for the American professional basketball league. The advisory committee is composed of well known billionaires and blockchain advocates who own the teams the Nets, Mavs, Wizards, Celtics, Kings, and Jazz.
Billionaire NBA Team Owners Invoke a Blockchain Advisory Committee for the National Basketball Association
The American professional basketball league, the NBA, may incorporate blockchain and crypto solutions into the industry in the near future. Sportico.com contributors Scott Soshnick and Eben Novy-Williams discussed the new NBA blockchain committee with one of the members, Dallas Mavericks owner Mark Cuban.
Soshnick and Novy-Williams also mentioned the popular Flow blockchain application backed by Dapper Labs, which has been producing "NBA Top Shot" non-fungible token (NFT) assets. The Sportico authors say that NBA Top Shot sales have been very productive producing $300 million in sales on resale markets so far.
"It has very little to do with Top Shot," Cuban told the publication via email. "It's about blockchain applications, of which Flow is just one option." The group's members were verified by "multiple people familiar with the plans" the Sportico reporters note.
Ostensible members of the NBA blockchain committee include Mark Cuban, Joe Tsai, Ted Leonsis, Steve Pagliuca, Vivek Ranadive, and Ryan Sweeney. "The NBA declined to comment," on the subject Soshnick and Novy-Williams highlighted.
if (!window.GrowJs) { (function () { var s = document.createElement('script'); s.async = true; s.type = 'text/javascript'; s.src = 'https://bitcoinads.growadvertising.com/adserve/app'; var n = document.getElementsByTagName("script")[0]; n.parentNode.insertBefore(s, n); }()); } var GrowJs = GrowJs || {}; GrowJs.ads = GrowJs.ads || []; GrowJs.ads.push({ node: document.currentScript.parentElement, handler: function (node) { var banner = GrowJs.createBanner(node, 31, [300, 250], null, []); GrowJs.showBanner(banner.index); } });
Many of the NBA Blockchain Advisory Committee Members Are Longtime Crypto Supporters
Just recently, Cuban allowed the Dallas Mavericks basketball club to accept dogecoin (DOGE) via Bitpay. Vivek Ranadive the owner of the Sacramento Kings has been a cryptocurrency and blockchain supporter for a long time. The Sacramento Kings basketball club has accepted bitcoin (BTC) since 2014.
The co-owner of the Boston Celtics, Steve Pagliuca, is the co-chairman of Bain Capital, a venture capital unit, which has invested millions into blockchain projects over the years.
The solutions and innovations cryptocurrencies and blockchain could bring to the NBA's table are unfathomable. Blockchain could be leveraged for ticketing solutions, raffles and giveaways, non-fungible token (NFT) sports collectibles, digitally signed memorabilia from a fan's favorite basketball player, and retiring numbers and jerseys in an immutable fashion as well.
Not to mention that cryptocurrencies can be leveraged to pay for all of these types of items alongside all the merchandise, food and beverages, and anything else the NBA sells could be sold for crypto assets.
What do you think about the creation of the NBA blockchain advisory committee? Let us know what you think about this subject in the comments section below.