Bitcoin Affect? Billionaire Fund Manager Sells 1.8M Tesla Shares for Clients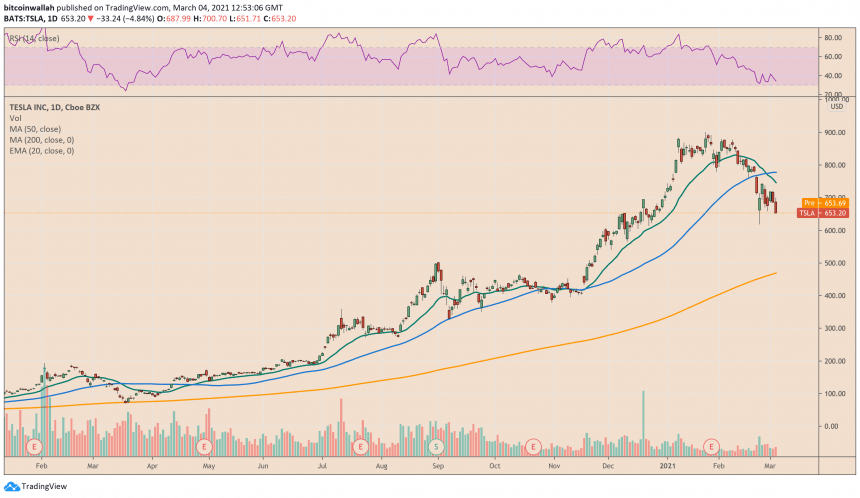 Less than a month after US carmaker Tesla revealed its $1.5bn Bitcoin holdings, one of the company's most vocal bullish investors announced that he had sold 1.8 million of its shares for clients.
Ron Baron, the founder of Baron Capital, an investment management firm in New York, said his firm sold TSLA stocks for its clients, believing that they were taking too much percentage of some of their portfolios. Nevertheless, the billionaire investor clarified that he did not sell any of his 1.25 million Tesla shares, reiterating his long-term bullish outlook for the Fortune 500 company.
"It was painful selling every single share," he added.
Bitcoin The Main Culprit?
The sell-off took place over the course of the previous six months. It reflected Baron Capital's systematic plans to secure profits for their clients as the Tesla stock boomed by 338 percent to $653.20 apiece. Nevertheless, the firm did not reveal the number of shares it sold after Tesla revealed that it had reallocated 8-10 percent of its cash reserves to bitcoin on February 8.
According to reports, Baron Capital was holding just over 6.1 million Tesla shares as of Feb. 28. The firm bought them at an average cost of $42.3 per share.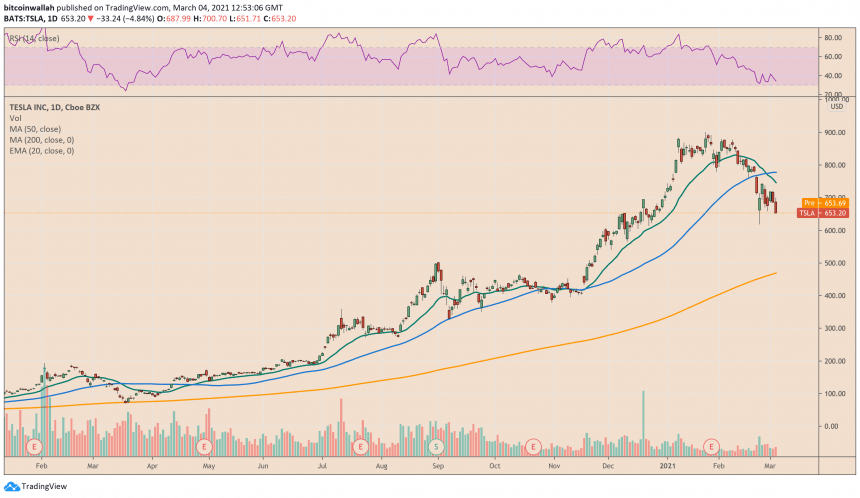 The Tesla stock started correcting lower after logging its record high of $900.40 on January 25. According to its filing with the US Securities and Exchange Commission, the company had started allocating Bitcoin in the same month to "further diversify and maximize returns" on their cash reserves.
Tesla did not disclose the price at which it bought bitcoins. But a report from CNBC noted that the firm's profit from its unique investment strategy was north of $1 billion as of February 21.
Treading Uncertain Waters
Many traditional economists and strategists criticized Elon Musk's decision to exposure Tesla to an asset that is notorious for its price volatility. That included Nouriel Roubini, an economist who correctly predicted the 2008 financial crisis, who advised other corporates firms to avoid copying Tesla's bitcoin purchase.
The Tesla stock slipped by approximately 25 percent following its cryptocurrency investment. Nevertheless, it is still unclear whether the share's correction appeared due to its overvaluation—as is the case with any other tech stock—or fears that Tesla would lose its cash by exposing itself hugely to the volatile Bitcoin market.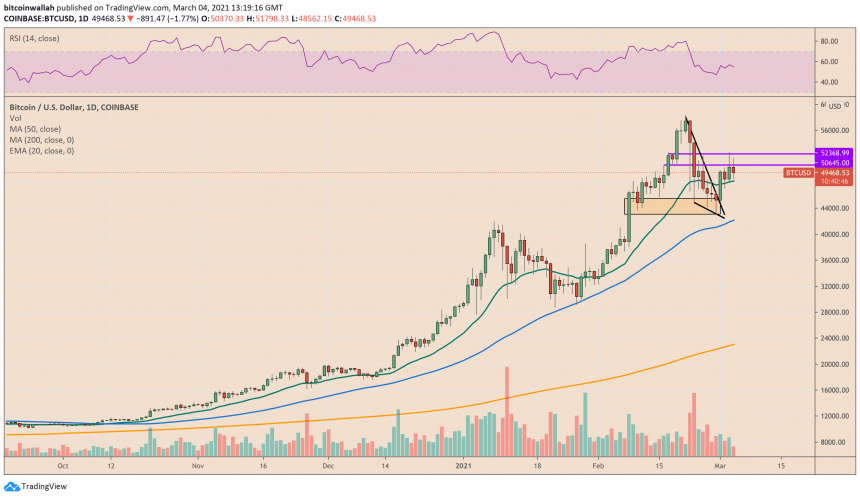 Mr. Baron, who showed his initial resentment to Tesla's crypto investment, said that Elon Musk could do whatever he thinks with his cash on Thursday. But for him, investing in growth stocks is the best way to beat inflation.
"You have to protect yourself against inflation. What we do is invest in these great companies that can grow fast," he stated.