Hut 8 Joins Foundry's US Mining Pool, Adds Over 14,000 Bitcoin Mining Rigs of Hashpower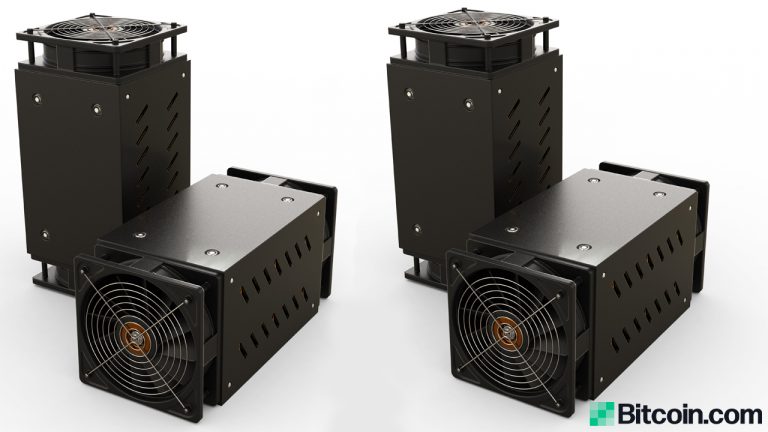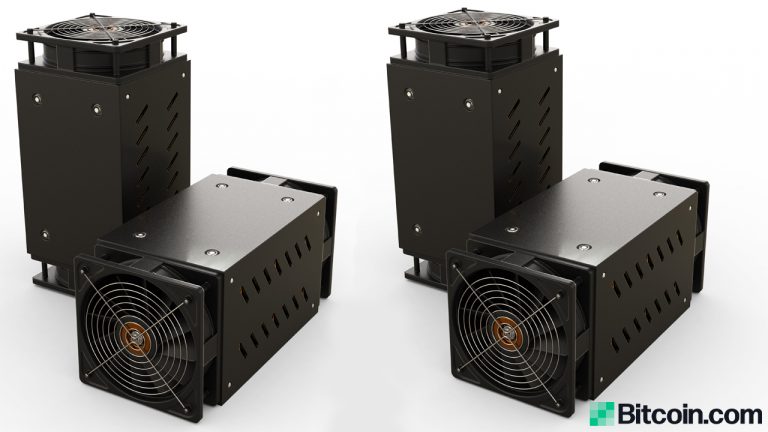 On Tuesday, the firm Hut 8 Mining Corp., announced that it is joining the Foundry U.S.-based mining pool. The publicly-listed mining company said that it added 14,400 machines to Foundry's mining operation and it also plans to deploy another 5,000 miners by August.
Hut 8 Joins Foundry's US Pool and Adds 14,400 Bitcoin Mining Rigs With Close to an Exahash of Hashpower
The Toronto-based company Hut 8 (TSX: HUT) has revealed the firm is joining the U.S. mining pool invoked by the firm Foundry Digital LLC. Foundry is a wholly-owned subsidiary of Digital Currency Group (DCG) and the firm is dedicated to cryptocurrency mining and staking services.
The announcement explains that Hut 8 is now mining on the Foundry USA Pool and a fraction of the Hut 8 fleet of miners are being deployed to Foundry's pool. Around 0.81 exahashes of hashpower or 14,400 bitcoin mining rigs will be added.
"We are focused on growing shareholder value, in every decision we make," said Jaime Leverton, CEO of Hut 8 during the announcement. "Having a formidable bitcoin mining pool based and operated entirely in North America is important to us, as we continue our momentum as one of the largest and most innovative Bitcoin miners in the western hemisphere," Leverton added.
if (!window.GrowJs) { (function () { var s = document.createElement('script'); s.async = true; s.type = 'text/javascript'; s.src = 'https://bitcoinads.growadvertising.com/adserve/app'; var n = document.getElementsByTagName("script")[0]; n.parentNode.insertBefore(s, n); }()); } var GrowJs = GrowJs || {}; GrowJs.ads = GrowJs.ads || []; GrowJs.ads.push({ node: document.currentScript.parentElement, handler: function (node) { var banner = GrowJs.createBanner(node, 31, [300, 250], null, []); GrowJs.showBanner(banner.index); } });
Hut 8 Aims to Deploy an Additional 1.20 Exahashes of Hashpower by the End of the Summer
Hut 8 plans to deploy another 5,000 mining rigs by August 2021 and the press announcement sent to Bitcoin.com highlights that Foundry's mining pool "serves as a strong U.S.-based alternative to the China-dominated pool industry."
Mike Colyer, CEO of Foundry said that Hut 8's team is also a client of the firm's equipment financing business. "We are pleased to welcome them to our pool as we work towards securing North America's place among the world's top-5 bitcoin mining pools," Colyer stressed.
By August 2021 when the additional 5,000 miners are tethered to Foundry's U.S. pool, it will amount to roughly 1.20 exahashes of hashpower. Foundry says that the pool offers "Miner Treasury Management Services," which consists of services tethered to the DCG-subsidiary Genesis.
"Among those services is an option to generate yield in bitcoin (BTC) on the mined BTC, which allows clients to maximize the overall BTC yield of their operations," the press release concludes. "Other Genesis-powered products include high-security custody, BTC collateralized lending, derivative products, and seamless liquidation."
What do you think about Hut 8 joining Foundry's U.S. bitcoin mining pool? Let us know what you think about this subject in the comments section below.