NFTs on the Way to Mainstream Adoption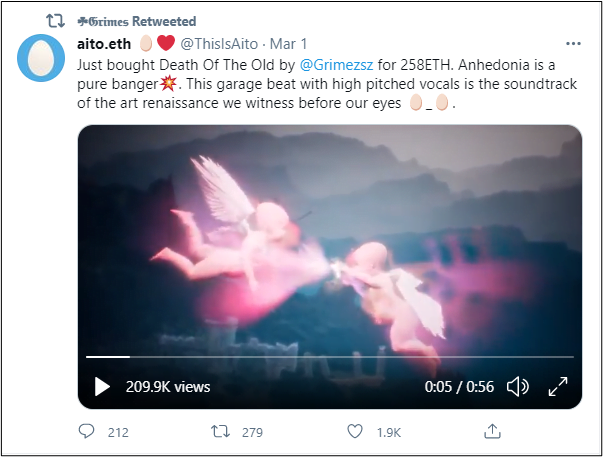 The trend started with CryptoKitties in 2017 but remained more of a gimmick for a while. In recent months, however, NFTs seem to have outgrown this stage. A booming market has emerged where platforms for trading NFTs, their issuers, and buyers meet. Among the issuers, Ethernity increasingly finds artists, institutions, and icons to create an ecosystem that values unique work.
What are non-fungible tokens (NFTs)?
Non-fungible tokens (NFTs) are unique tokenized assets held on the blockchain. Unlike fungible assets such as BTC, ETH, or USD, non-fungible assets are not mutually exchangeable. Each token holds its own individual record that is unique or provably scarce.
Opinions on NFTs
The market is booming, and for their proponents, NFTs represent the future of collectibles and the expanding digital resource economy. One of the latest and currently strongest trends in the crypto world are "NFTs": non-fungible tokens. These tokens are currently in the process of revolutionizing the digital artwork market in particular. NFTs will change not only art but also business, finance, society, and culture. Mainstream interest in NFTs continues to grow as anyone with access to a digital wallet can buy them. In December alone, $8.6 million worth of digital artwork was sold.
Critics are less convinced, however, pointing to the concern that unlike crypto assets, NFTs cannot stimulate volume in the real world. The weekly volume of the NFT market currently stands at $8.2 million. Additionally, there is the idea that NFTs are replicating the ICO craze from 2017.
Why have NFTs become so popular?
In case you haven't noticed: Non-fungible tokens (NFTs) are one of the hottest trends in the crypto world right now. Not too long ago, however, you might have thought that the utility of NFTs was limited to healing potions, magic swords, and digital cat DNA. However, the collectibles scene has seen a phenomenal resurgence in recent months. This ranges from rare in-game assets to virtual land ownership, music sales, and mainstream initiatives such as top sports teams, celebrities, and international artists.
People are willing to part with a lot of money (or ETH) to own digitally verifiable art. For example, the musician and wife of Elon Musk, Grimes, recently sold $5.8 million worth of NFT art in less than 20 minutes!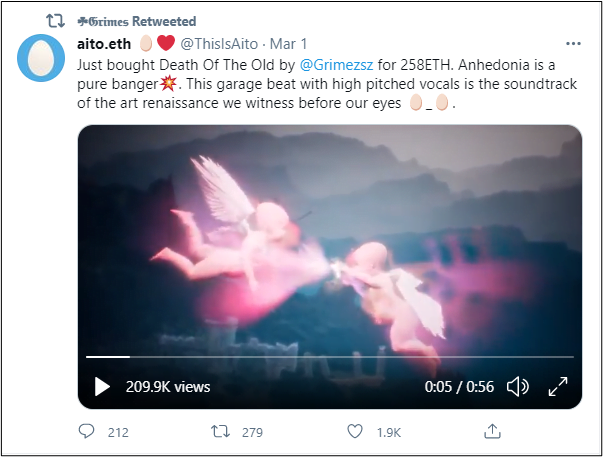 NFTs offer a unique value proposition regarding property rights and tokenized data that could revolutionize many industries. The possibilities of this technology cannot be underestimated. NFTs are being used in the music industry, healthcare, insurance, real estate, and many other sectors.
Furthermore, NFT art is so new that virtually anything is possible! Although different artists create certain styles and collections, NFT art is virtually genre-free.
Where to buy NFTs
You can buy countless NFTs through the Ethereum smart contract network. ETH is home to countless NFT projects, including Hashmasks, CryptoPunks, and Decentraland, the latter being a digital realm where players can explore, interact with others, buy virtual properties and even start their own income-generating businesses.
There are already some established NFT marketplaces on Ethereum and other protocols. Examples include OpenSea, Nifty Gateway, Rarible, and Polkastarter.
Polkastarter is a cross-chain incubator for projects to raise capital on the Polkadot network. With Ethereum fees hitting all-time highs, more startups are looking to alternative networks like Polkadot.
Charity project with the help of NFTs
Besides, Ethernity, a project launched on Polkastarter, is flourishing right now. The basic principle of Ethernity is based on a new Non-Fungible Token (NFT) art project and aims to auction digital artworks. With a max supply of 30 million coins, it will be an exciting journey.
The platform is dedicated to donating the proceeds of digital art auctions to charity. Endorsed by celebrities and created by artists, Ethernity provides a way for celebrities to support projects that are important to them.
Ethernity already has some celebrity supporters:
– The Winklevoss twins, co-founders of the cryptocurrency exchange Gemini
– Belgian DJs Dimitri Vegas and Like Mike.
– Michael Rubin, owner of the Philadelphia 76ers
NFTs provide us with an open market and bring art right into our living rooms. Do you think NFTs will change charity forever, or is this just a fad? Let us know in the comments section below.